Josh.ai launches deep-linking and iOS app notifications for Apple devices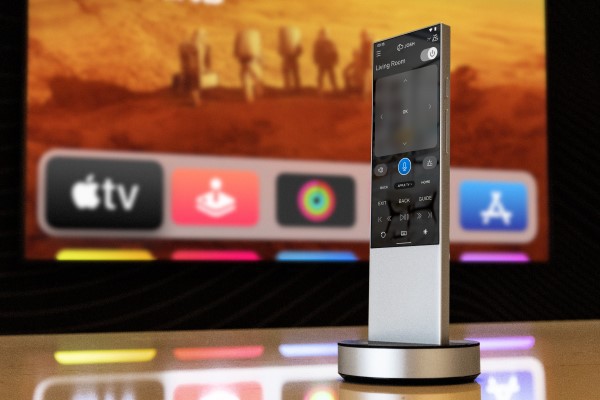 Josh.ai has launched deep-linking on AppleTV and proactive notifications for the Josh App on iOS for clients using Apple devices.
Expanding upon its capabilities for Apple users with two innovative features, Josh.ai's IP control of AppleTV with deep-linking integration allows users to simply ask for their favourite shows, movies and videos across supported streaming services. For iOS users, custom Josh App notifications offer real-time alerts if devices are activated, custom scenes are run or any other conditional automation is triggered.
"The ability to deep-link with Apple TV and to receive push notifications from the Josh App are direct results of our commitment to our clients. We have been asked for the capability to control AppleTV with the convenience that Josh.ai is known for and our team is thrilled to bring this feature to every system," Josh.ai chief executive officer Alex Capecelatro says.
The integration extends support across all of Josh.ai smartCard-inline's recommended streaming services including Hulu, Amazon Prime, Disney+, Max and YouTube with Netflix coming soon.
As part of Josh.ai smartCard-inline's AI powered setup process, each AppleTV is automatically detected on the network along with all supported streaming services. As part of the Josh.ai smartCard-inline AV Setup workflow, AppleTVs are configurable as input sources to be routed across applicable video zones.
The Josh App's latest feature is now available for every client to personalise their AI-powered notifications, offering a simple yet powerful tool for security and energy monitoring.
Professional installers and homeowners can easily set up proactive alerts if devices change state or are left on for too long so that they can immediately act. For example, Josh.ai smartCard-inline can now alert a user of a potential security vulnerability if their garage door is left open or if motion is detected by a door station in the middle of the night.
From a resource management standpoint, notifications can be triggered when thermostats are left running for too long or if any device is turned on when it shouldn't be. Clients can choose to receive notifications via the Josh App as well as through voice announcements.
ADVERTISEMENT

ADVERTISEMENT
ADVERTISEMENT

ADVERTISEMENT