JBL range has a speaker for every venue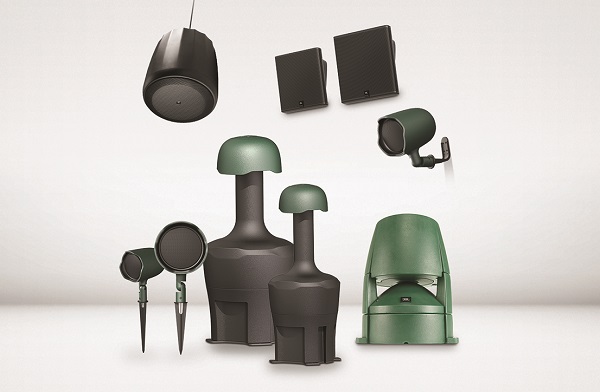 HARMAN Professional Solutions has expanded JBL Professional's award-winning Control Contractor Series of installed audio solutions, unveiling several new loudspeakers and subwoofers that will be on display for the first time in Australia, at Integrate.
The new products include wall-mounted speakers, pendant speakers, landscape speakers and subwoofers. These new solutions empower installers with increased freedom to design sound systems to meet any architectural requirement.
The new range includes: the Control 68HP two-way pendant loudspeaker; the SLP12/T and SLP14/T on-wall loudspeakers; the GSF3 and GSF6 ground-stake landscape loudspeakers; the GSB8 and GSB12 in-ground landscape subwoofers; and the Control 89MS above-ground landscape subwoofer.
Offering superior sound and broad and targeted coverage choices for a range of indoor and outdoor commercial applications, the new speakers and subs give installers versatile options for building new systems or augmenting existing systems. All products feature premium multitap transformers for use in distributed systems and are switchable for direct operation. These sleek, elegant speakers— several of which, are winners of the prestigious RedDot international design award for industrial design excellence—complement a broad range of décors and finishes.
HARMAN Professional Solutions' senior manager, installed loudspeakers, says: "JBL's new loudspeakers and subwoofers really check all the boxes for integrators. They provide power and clarity in a range of challenging acoustic environments, and they don't just sound great, they're incredibly versatile. With sonic signatures that complement JBL's existing installation products, they can be mixed and matched to create the perfect solution for any application or budget."
ADVERTISEMENT

ADVERTISEMENT
ADVERTISEMENT

ADVERTISEMENT