James Loudspeaker introduces 63SA-7HO offset variations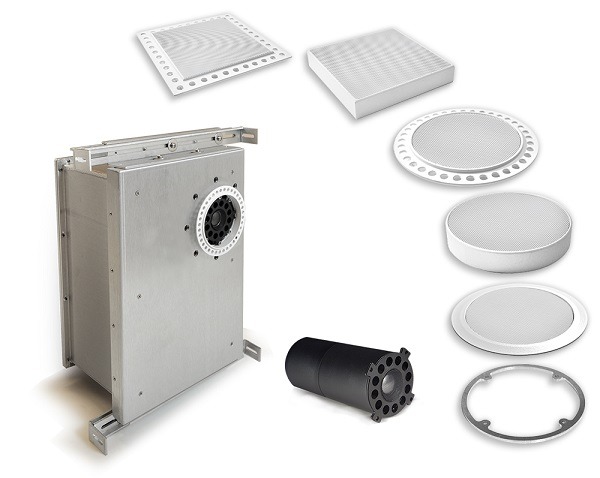 James Loudspeaker has introduced the 63SAS-7HO-2.5R and 63SAS-7HO-2.5L small aperture loudspeakers available with both right and left offset. This enables integrators to install their speakers in line perfectly with ceiling joists.
"Based on feedback from integrators about the challenges they face on real-world job sites, our engineers were able to make the Small Aperture series even more versatile with the introduction of these offset models," says James Loudspeaker national sales director Keith Parke.
The small aperture speakers have been built to work around existing plumbing or other obstacles people may come across when installing an architectural speaker in the ceiling or wall.
The 63SA-7HO's compact footprint and 7" depth are best suited for in-ceiling applications while still meeting the industry standard of 3" and 4" lighting trim kits. This allows for seamless integration with similarly styled lighting products, giving the customer further creative control in their home design.
New 3" microperf grilles use smaller perforations, features aircraft-grade aluminium and have been designed to become almost invisible once installed. The high-quality aluminium enclosure minimises resonances and enhances the durability even though humid conditions.
The small aperture speakers deliver room-filling, full-range musical playback including a clearly defined bass response that eliminates the need for additional, bulky subwoofers, in turn, minimising space the product takes up.
James Loudspeaker's new 63SAS -7HO-2.5R and 63SAS-7HO-2.5L small aperture products are tailored to customers creating multi-room audio or home theatres and want high-quality audio to go alongside the aesthetic capabilities. The company refers to this new product as the most versatile high-performance architectural speaker you won't see.