Introducing the BirdDog Flex Family: the smallest NDI on the planet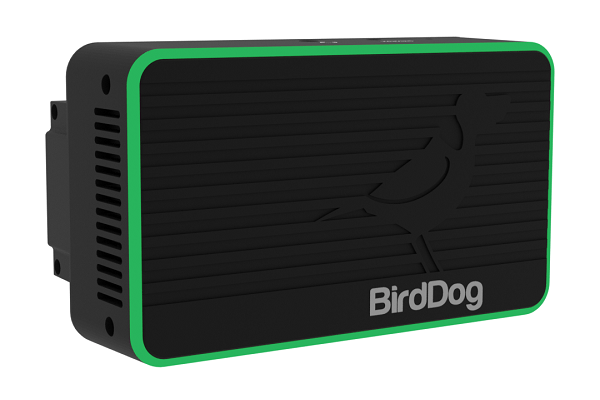 BirdDog, distributed by Amber Technology, has announced the BirdDog Flex, the smallest 4K NDI encoders and decoders with a footprint slightly smaller than a credit card.
There are three products available through the Flex family that are ideal for all workflow needs, and includes Tally, Audio, Video, PTZ control, Audio Intercom and Power along a single Ethernet cable. The line consists of the 4K NDI Encoder, 4K NDI Decoder and 4K Backpack.
Key features of the BirdDog Flex are cool touch thermals for operation in the hottest environments, adaptive bit rate, full PTZ camera control through an optional control cable for non-native NDI cameras and supported Dante input and output.
The Halo Tally is built into the Flex family, with zero configuration required with any NDI-enabled software-based production system.
The Flex 4K BACKPACK aims to be the ultimate upgrade for a camera top monitor recorder. Featuring an NP style battery connection and 15W power output, it allows the user to encode NDI, power a monitor, and record all at the same time.