Introducing Pioneer Professional XY-1 and XY-2E speakers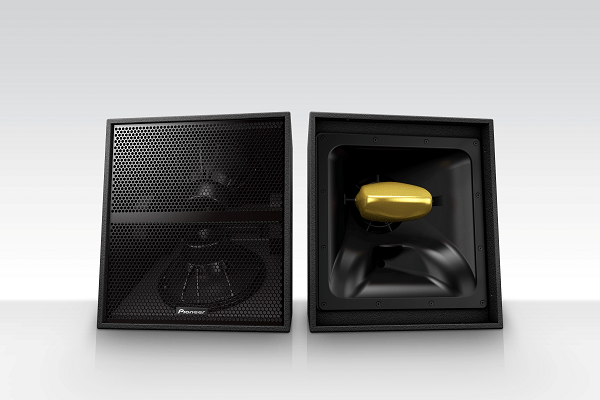 Pioneer Professional Audio has added two new loudspeakers to its XY Series: the XY-1 and XY-2E.
Developed to allow for more versatile use of its flagship XY-3B, the XY-1 and XY-2E which represent the LF and MHF sections respectively.
Using these individual enclosures enables installers, rental houses and touring companies to easily build ground stacked point-source arrays and deploy systems in venues with low ceilings via a wide variety of configurations.
XY Series loudspeakers provide excellent reliability and outstanding audio quality to nightclubs and music venues around the world. In September 2017, Pioneer introduced the XY-3B and XY-2 which incorporate our X-Phase system. And now, with the release of the XY-1 and XY-2E, even more venues and events can benefit from the performance of an XY Series sound system due to the horizontal-array deployment options offered by the new units.
The XY-1 consists of two 12" custom drivers in a hybrid dual-chamber configuration – exactly the same as the XY-3B, maintaining the chest-pumping low end of the flagship model.
The XY-2E is much more than an XY-2 in an enclosure. We've kept the X-phase system, but we've enabled individual control of the 8" cone driver and 1" compression driver, which wasn't previously possible.
These adaptable new additions to the XY Series can also be used as stage fills, for live PA and DJ booth monitoring, thanks to the tailor-made accessories that make them easy to deploy in tight spaces.