InFocus Gives First Look at New Mondopads and Projectors at InfoComm 2018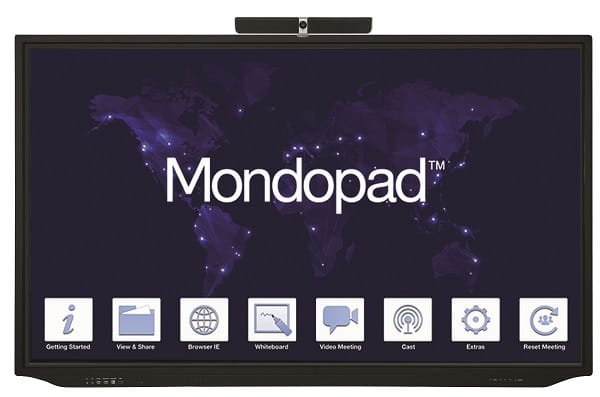 InFocus has announced the debut of a wide-range of product solutions designed for the conference room, classroom, enterprise, and home at InfoComm 2018.
Products ranging from all-in-one displays, projectors, wireless presentation solutions, and distributed display wall systems were demonstrated in the InFocus booth, allowing attendees to
preview future InFocus offerings in the commercial AV space this year. The new array of Mondopad all-in-one display models will aim to address business needs across every market segment. InFocus's updated Mondopad solution lineup will also aim to offer a fresh, user-friendly design and interface, designed to enable businesses to work together more efficiently by collaborating visually, video conferencing, and capturing and sharing information to bridge information gaps. The new Mondopad line comprises three models, each of which will be available in 55, 65, 75,
and 86" models as well as multi-touch 4K or 1080p anti-glare displays, later this year:
Solid-State Illumination Projectors
InFocus also previewed three new solid-state illumination projectors, which will offer ROI through an accurate color gamut 30% wider than traditional projection, a bright visual
equivalence, and 30,000-hour light source. There will be three models in the solid-state illumination projector line:
SPL1080HDUST is a HD laser projector featuring 4,000 lumens that projects a wide image from inches away with its super-short .23 throw ratio;
IN1186HD is a LED projector featuring 2,200 lumens and full 1080p resolution. Compact and ultra-portable, the IN1186HD includes USB compatibility designed for PC-less presentations and BYOD applications;
INL3148HD offers 5,000 lumens, WUXGA resolution, and full connectivity for high-end installations.