InfoComm 2022 to focus on conferencing and collaboration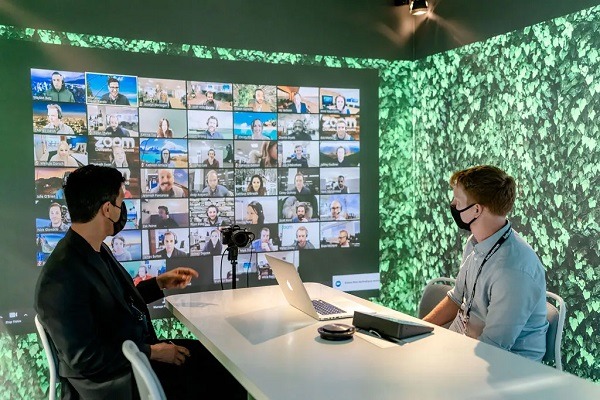 InfoComm 2022, running from June 4-10 (exhibits June 8-10) at the Las Vegas Convention Centre, will explore the conferencing and collaboration solutions that power remote and hybrid work styles, learning environments, and more.
The show will feature more than 25 sessions and nearly 200 exhibitors focused on the products and solutions needed to deliver seamless conferencing and collaboration experiences.
AVIXA director of live content US/Canada, Annette Sandler, says: "The future of the corporate workplace is top of mind this year as companies experience the impacts of returning to the office after two years with a remote workforce.
"For InfoComm 2022, we've assembled top technologists, engineers, designers, and end users to share what solutions are working for them and what changes are needed to move conferencing and collaboration forward."
The session, 'Conference room refresh to support hybrid work' will address how legacy video conference environments don't adequately support hybrid meetings since they were built for a time when video calls were room-to-room.
Another session, 'Why meeting equity is the lifeblood of the hybrid workplace' will explore how office, home, and mobile environments all play a role in creating inclusive meetings, in addition to factors such as language, height, hearing disabilities, and more. Today's leaders are focused on navigating the territory of hybrid work and searching for ways to create a positive, productive workplace and a sense of belonging for employees. This session will examine the innovative and clever use of technologies in delivering an inclusive and immersive meeting experience with the overall goal of meeting equity.
'Voice of the end-user: Envisioning successful hybrid solutions' will address how we are living in a time with an abundance of tech innovation and tools that enable new ways to connect. However, many of us are still working in conference rooms where we can't connect, and meetings are viewed as a waste of time.
For the full schedule of conferencing and collaboration sessions, visit www.infocommshow.org/CC. In addition, the Technology Innovation Stage will host free presentations Wednesday through Friday, spotlighting conferencing and collaboration solutions in addition to other critical pro AV solutions.
On the InfoComm 2022 trade show floor, nearly 200 exhibitors will showcase conferencing and collaboration solutions, from meeting room booking hardware and software, and team collaboration apps, to video conferencing hardware and software.
InfoComm 2022 will also host a tour of the University of Nevada Las Vegas, where attendees will experience the university's hybrid learning classroom solution, RebelFlex. This solution allows instructors to teach a face-to-face class simultaneously with remote students. The tour will also explore the Flora Dungan Humanities building's 254-seat theater/classroom featuring a Dolby Atmos immersive audio experience and a 4K Barco cinema laser projection system.