HSC Technology Group partners with Harvey Norman Commercial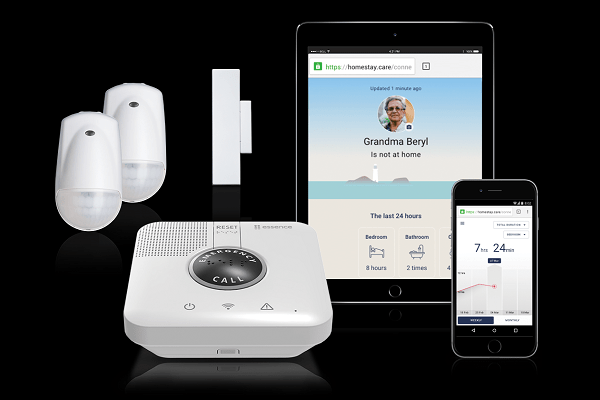 HSC Technology Group has announced that it has entered a reseller agreement with Harvey Norman Commercial Division NSW for its HSC Care and HSC Home solutions.
The agreement will see the solutions made widely accessible to Harvey Norman's commercial clients including builders, developers, architects and plumbers with the potential to expand HSC's National Disability sector footprint through existing Harvey Norman contracts
HSC Care is an integrated telehealth and smart care platform that gives users an ageing-in-place product suite that offers a seamless health monitoring experience, giving seniors independence and peace of mind for their loved ones.
Using artificial intelligence that learns the average routine in about four weeks of isolation, it gives valuable insights to carers, friends or family through an app. The app also comes with advanced fall detection and voice-activated alerts.
The HSC Home range focuses on home automation and smart home, enabling people to independently manage their home environment from anywhere, anytime, in real time and on any screen.
The advanced system is managed by a smart hub that connects to the mobile application and controls up to 98 devices, including a range of home security, safety devices and sensors and home automation that leverages IoT technologies to deliver a complete connected-home experience.
"We have a number of current NDIS projects, for which the HSC Care range is a perfect fit," Harvey Norman Commercial Division NSW manager of smart home automation Kris Leffler says.
HSC managing director Graham Russell confirms the agreement would position HSC as one of the largest providers of home automation and telecare products in its field and potentially deliver another revenue stream for the company: "Harvey Norman Commercial provides access to their national network who specialise in supplying clients with large volume needs such as housing developments, retirement villages, hospitals, schools and a range of other opportunities potentially needing home automation or telecare solutions," he says.
"More and more end users are demanding better home and care automation solutions and partnering with Harvey Norman Commercial NSW allows us to provide our products and services to a much larger market."
The agreement is for an initial three-year term with the option for a two-year extension. It formalises the framework to the agreements with Harvey Norman but at this stage does not represent any order to supply.