How much power do you actually need in your AV system?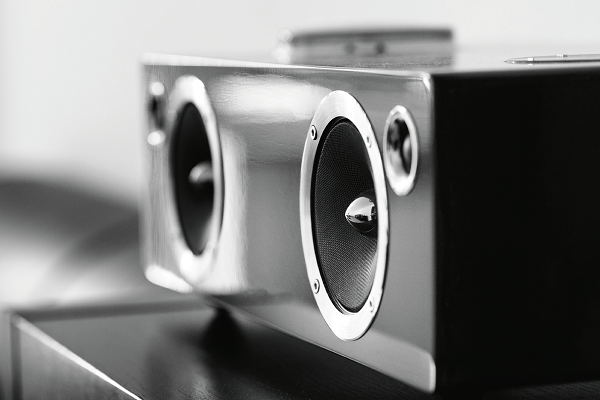 Are you under or over specifying your AV systems? Anthony Grimani explains why that's the wrong approach and how to work out exactly how much horsepower you need to drive your AV systems for success.
Today I thought we'd have a maths lesson. Hold on! Don't stop reading; hear me out! I promise you're going to like this. Plus, I'll do the serious number crunching for you. All you have to do is listen (pun intended).
The topic of today's class is: 'how beefy does your sound system need to be?' See, I told you that you were going to like this!
The answer is the Goldilocks principle – not too big, or too small, but just right! You have to engineer the system to the application. It's just like a car. Designers
start out knowing how fast the car needs to go. Then they carefully spec and build the engine to have just the right amount of power to get the car to that speed.
They don't stick a random engine in it and hope for the best. "OK, Anthony," you're saying, "that's all well and good for cars, but does anyone really care for home
cinemas? What's the worst that could happen if we just wing it?"
Good question.
If you happen to over spec the system, then you have technically oversold the client. This gets into a question of integrity, but I'm willing to overlook that because there's no harm intended. Here is a more practical problem. Your bigger system will be more expensive than your competition, which has mostly likely (accidentally) undersold the system or (hopefully) done the calculations themselves to get the size right. So, by blindly overselling, you may have just priced yourself out of the job!
Oops.
Further, the 'biggest' speaker in a line does not always sound the best. Bigger speakers use larger drivers to play louder; however, speakers with larger woofers
and larger midranges typically have worse polar patterns because the drivers are too large for wide dispersion. This means that the 'sound power' isn't as smooth as a speaker with smaller drivers; the reflected energy in the room isn't as smooth, and the speaker probably won't sound as good.
No, the takeaway here is not 'speakers with smaller drivers sound better'. The point is that you want to use a bigger speaker when you need a bigger speaker. Not because bigger is better. I suspect you can figure out on your own what happens when you under spec. Worst case scenario, the client is unhappy because they're always blowing drivers. You have to go fix this at your cost because you goofed on the design.
No one wins.
Even if the system doesn't actually blow drivers, they're still going to be strained during dynamic peaks and you'll get distortion, motor-boating noises from the woofers, and reduced HF output from speakers with built-in tweeter limiting. None of that lives up to your high-end reputation.
So let's connect the dots on this process. How do you figure out how much horsepower you need? In theory, every channel should produce 105dB peak level at the main seat. This isn't something I made up; the film industry set it. Arguably, the system should play at least this loud; however, your client may want to exceed or, in special cases, never reach it. (Be very careful under powering the system based on client feedback.) The first step is to work with the client to determine the
target peak level.
Second, you need to know how many volts the speaker will take, and how loud it will play with those volts.
Many manufacturers will let you down at this point. The sad fact is that they have no published data because they so rarely get asked for detailed specifications on their speakers. It probably exists somewhere in engineering documentation, but not in a form they can give you. If they do have specs, they're liable to be very general – something along the lines of "90dB sensitivity with 150W power handling". But is that anechoic or half space? 1W or 2.83V? 4Ω or 8Ω? Long term or short term?
To accurately make your calculations, you need to know the following:
The sensitivity at 2.83V anechoic
The long term (continuous) maximum voltage (per AES2 standard) the speaker will handle before failure
The short term (peak) maximum voltage
Assuming you can't find this data on a consumer product, there are a couple of things you can try. First, see if that company makes a comparable product for the commercial sound market. Sometimes the data will be there for commercial, but not consumer.
Second, ask, ask, ask! If enough of us ask, the manufacturers will provide the numbers. The fact that they don't is evidence of a shortcoming on our part. We never ask because we don't know what the numbers mean or how to use them!
Finally, look at the size of the room. Bigger rooms require more power. Be prepared for a bit of a harsh reality, here. That high-end three-way speaker with a 1" tweeter that you love so much is not going to cut it in large rooms. You have to offer more options. Let's take a look at an example.
Start with an 8Ω speaker that has a 90dB anechoic sensitivity at 2.83V and 1m with 200W power handling. Pretty typical. Now put it in a nice home cinema
with a volume of approximately 255m3 (approximately 8.75 x 7.75 x 3.75m).
Next, employ a little trick. If you subtract 7dB from the anechoic sensitivity of a speaker, you can predict how loud the speaker will play in an 85m3 room. For every additional 85m3, subtract another 3dB. Thus, in our 255m3 (85 + 85 + 85 = 255m3) example room, the speaker will play 77dB at 2.83V (90 – 7 – 3 – 3 = 77dB).
Getting close, but not there yet. We're still at 1W of power. Step that up to 100W, and you get 97dB. 200W = 100dB. 400W = 103dB. 800W = 106dB. Hey! We finally hit the 105dB mark… but with 800W of power! Now, consider what is going to happen when you apply 800W to that speaker rated for 200W. Surprisingly, you may not destroy it outright. A lot of speakers can take 1,000W short term peak power without failing. However, all those nasty artifacts I talked about earlier will occur. Not something you want to do. Clearly, the speaker is underpowered for the room.
Moral of the story? It's not OK to just assume your favourite gear is going to play loud enough in every room. You actually have to crunch some numbers to make sure you deliver on your promise of loud, clear, undistorted sound. I can't tell you how many times I've been called in to 'fix' a system, and the problem was that the designer didn't install a beefy enough system.
Don't be that guy. Be the cool guy who does the math and knows the answer!