NSC introduce ELAN touch panels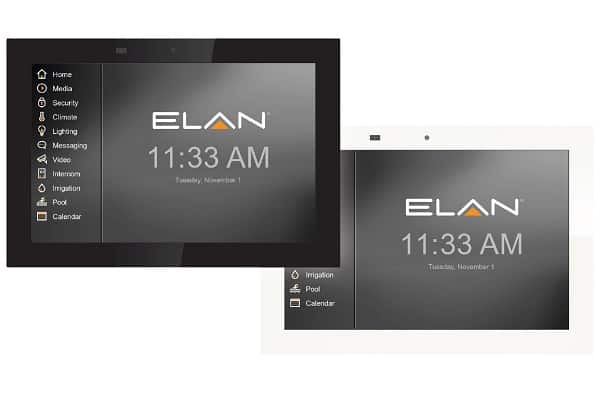 Nortek Security & Control (NSC) has announced the introduction of two new intelligent and interactive ELAN touch panels that leverage face recognition and voice control to deliver more personalisation options than ever for controlling the connected smart home. The 8" and 12" products were unveiled to the custom installation channel at CEDIA 2018 in Nortek Security & Control Booth #4637 at the San Diego Convention Center.
"With the control enabled by face recognition and voice, these new interfaces go way beyond what we'd normally call a 'touch' panel," says ELAN product manager Jeff Shaw.
"They are fully interactive control panels that redefine what smart home control can be."
Each new intelligent touch panel starts with a high-resolution touch screen interface. Face recognition and advanced motion analytics from NSC's IntelliVision enable these two panels to respond to individual users with personalised options. The dual digital MEMS microphone-array provides voice control for the ELAN system, with flexibility that lets users choose their preferred voice interface without needing to fill the house with voice assistant hardware. The intelligent touch panels display high-resolution video, including monitoring and playback from ELAN Surveillance cameras and NVR. Two-Way Audio and Video enables exceptional communication with the video doorbell, paging, and ELAN Intercom.
ELAN Discovery simplifies installation by auto-discovering the intelligent touch panels on the network and configuring them with just a click. Each panel mounts using a standard 2 gang (US) box, which means no custom bracket is required. The interactive panels can be powered locally using a 12VDC power supply using PoE, and connect to the controller over Wi-Fi or using power over Ethernet and with a single wire hook-up.
"Our goal is to make the ELAN smart home more than just smart, and more than just connected," says Jeff.
"With these new intelligent and interactive panels, we're making the smart home experience more intuitive as well."