Getting and staying connected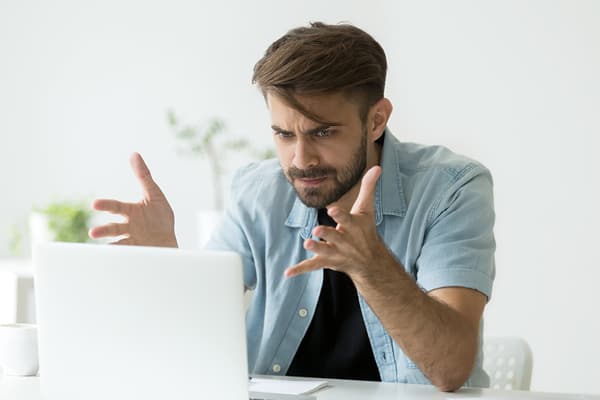 How long can a network be down? In his first column for Connected, Geoff Meads explains the importance of planning for redundancy in network design.
The internet is now a utility, just like power, water and waste. Even in very modest homes internet access delivers email and web viewing but can also be the TV, music and even part of the security provision.
Just like any utility, a loss of service can wreak havoc. If security, lighting or other essential services are lost due to an internet outage then family safety can be compromised. So, as home technology professionals, part of our job is to ensure this doesn't happen wherever possible.
With that in mind, here are a few tips that might just save a network, keeping your clients happy and safe in the event of a failure.
1.     Keep a backup router
Since many ISPs supply the router free (and, even if they don't, a simple router is a cheap addition), keep a standby router alongside the main one, pre-configured to work when plugged in, in case of breakdown. The router handles all internet access and controls essential network tasks (like IP address assignment) so is an absolutely essential device. A simple 'how to guide' can be written in minutes enabling the home owner to 'plug and play' the new router into place if there is need to replace a broken one or to enable the ISP to run their testing procedures.
2.     Don't overload the switch
Again, the main Ethernet switch is an essential 'hub' (a little networking joke there…) for wired data transfer in the network. If you find your switch more than 50% loaded (e.g. 13 ports out of 24 are occupied) why not split this across two 24 port switches? That way, should one switch go down, essential devices can be simply connected to the remaining switch while the other is replaced. This approach is both an affordable upgrade and one that will lighten the load on both switches for better performance and, possibly, long-term reliability.
3.     More Wireless Access Points (WAPs)
There's been a massive reduction in the cost of managed wireless systems in the last few years. Installing more WAPs with managed hand-over will not only increase performance (due to closer proximity of hosts devices to WAPs) but also offers the possibility that, should an access point stop working, the remaining access points can step in to provide some basic coverage. With some territories (especially Europe) now encouraging the use of metal foiled backed plaster board/sheet rock, the possible need for a WAP per room is looking more and more real every day thanks to the Faraday Cage effects these materials provide.
4.     Multiple WAN access
Access to the internet is becoming cheaper and cheaper with even mobile access being cheap and reliable in many areas. While not a feature of the low-end ISP-provided routers, many small office/home office (SOHO) and 'enterprise grade' routers offer multiple WAN connections.
Dual WAN connections (e.g. a phone line plus 4G data stick) deliver a solid, high bandwidth route to the internet. The two connections can be used to balanced heavy loads between multiple connections plus adds additional security… While a determined attacker may choose to cut the phone line before attempting to gain entry to a property (to prevent outbound alarm calls) a 4G connection will remain functional keeping alarms and even CCTV systems connected to the cloud.
5.     Extra cabling
Organisations like CEDIA recommend that any cable run that's in a wall (Category and Coax cables particularly) have at least two cables per run, even if only one is needed for the initial install. This gives a backup cable in case of a breakage but also means additional host devices have a clear path back to the network infrastructure rather than being forced through an additional switch at the in-room location.
6.     Planning for trunk routes
Put simply, a trunk route is a cable route that deals with a high volume of traffic, often with traffic from multiple hosts. For example, the cable between a remote office at the end of the garden that has multiple computers, printers, etc, that all need connection to the WAN via the main home connection.
For the most part, this can be achieved with Category cabling. However, running a fibre optic cable for these routes is now affordable in most cases and offers benefits such as additional bandwidth and security against electromagnetic interference. Pre-terminated fibre optic cables are readily available avoiding the need for tricky field terminations and any 'spare' cable can be coiled while still being used (unlike copper cables which should never be coiled).
7.     Smaller bundles
I've had many conversations with installers that 'run Cat6a everywhere'. When asked why they go to the additional expense of Cat6a over Cat6, or even Cat5e, I usually get a vague answer relating to 'future proofing' or 'future bandwidth needs'.
Running a better cable will usually offer greater bandwidth, that is not in dispute. However, before committing to this additional expense, installers should understand exactly what these benefits are and be able to defend their choice with a cost/benefit analysis.
One additional consideration here is the effect of bundling. Cables that are run in bundles have a reduced bandwidth over single run cables due to inter-cable interference. It's unavoidable. So, rather than jump right to the best (and most expensive) cable type on offer, first try and run cables in smaller bundles. This will help get the very best performance (and value) from the cables that are installed.
8.     Network monitoring
No article on network redundancy can be complete without at least mentioning the various options for remote network monitoring. Setting up a VPN connection to the client's home will allow remote access for updates and service but also shows, very simply, if the remote property has an active WAN connection at all.
Alternatively, there are a number of network monitoring products on the market that can monitor WAN performance and report back to a cloud service when the WAN connection returns. This information can be crucial when tackling the ISP over performance issues.
ADVERTISEMENT

ADVERTISEMENT
ADVERTISEMENT

ADVERTISEMENT