From working to broken and back again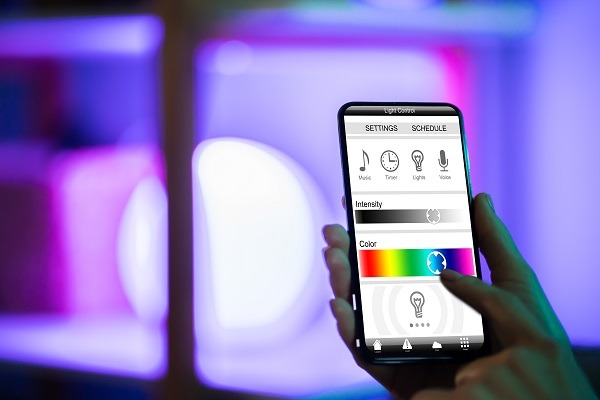 The smart home has been lauded for its functionality but the same has not always been said of the user interface. Geoff Meads explores some UX do's and don'ts.
In my initial UX ('User Experience') article in the last issue we introduced the subject of User Experience and how it has become an essential part of technology design. This time we're going to dig into how UX (or a lack of it at times) has defined the early years of the Smart Home and where it might go next.
Before we get into the good stuff, I'm afraid we must first hang our heads in shame for past indiscretions…
An Uncomfortable Truth
The first time I saw a whole-house audio system I thought it was wonderful. The first time I used one I realised it was just a tiny bit woeful.
The first whole-house audio systems were bespoke. They used bespoke cabling, interfaces and switching to distribute audio around a home from a few fixed sources. In theory this meant you could access a radio tuner, multi-CD player or even a cassette deck (?!) from any room and at any volume.
On the face of it, that sounds like a wonderful idea, but the reality was somewhat disappointing. They keypads used for control were primitive and used weird hieroglyphs and unfathomable icons most of the time. The IR control systems they were mostly based on were unreliable and being a one-way protocol, there was little or no visual feedback. If the user pressed what they thought were the right buttons but something unexpected happened, they had no idea what had gone wrong.
While this might seem like a million years ago (and in areas like multiroom audio we have come a long way in that time) there are still huge improvements to be made.
For example, there are currently multiple manufacturers of lighting control keypads that use no icon or text legends on their keypads, only numbers if anything at all. So how is the new user supposed to know what each button does? They are left with only one choice, to press all the buttons until they find one that does roughly what they want then try to remember which button that was for next time. You've met the 'learning remote' so now meet the 'teaching keypad'.
If you install those types of keypads but program the buttons to do different things in different rooms then I'm afraid you are just lining yourself up for regular, frustrated user calls and disgruntled customers.
Improvements
Thankfully things have (mostly) moved on. The advent of networks in the home have allowed us to install and upgrade systems as technology improves without disrupting the fabric of the building. Bespoke cabling is out, and networks are in allowing simple upgrades as needed. Whole-house audio is an obvious area where this has dramatically improved things.
We now have control from our smart phones (the operation and use of which most of us are very familiar with) and control apps that give instant visual feedback of what's happening. But the introduction of smart phones into the home control world has led to many installers, especially those new to the market or working on lower-cost projects, to become dependent on the smart phone as a primary user interface. Sadly, this is not a good move.
The Smart Phone Is Not A Remote Control
In many ways the smart phone is an ever-present lesson in what good UX is all about and it would be highly tempting to turn straight to is as a primary interface. However, there are two major problems with using smart phones as control interfaces:
 They're Over Complicated & Slow
While we have all got used to opening different phone apps to do different things (and many smart phone operations are now logged in our muscle memory so require little or no thought) they still require multistage operations to accomplish even simple tasks.
As an example, let's turn on the lights in the room with our phone.
First take the phone from your pocket or bag. Now open the phone with face recognition, finger-print recognition or passcode. Next close the app you had open previously and find the app you need to control the lights. Open the lighting app, wait for it to initialise then choose the room you're in. Now find the scene you want and select it. Once the light is on, you'll need to close the phone and put it back in your pocket.
Now compare that sequence of events with a simple light switch. As you enter the room, press the switch (which is there right by the door you just entered) and voila!
While the technology we've created to control lights from a phone is amazing in itself the user experience really isn't.
They're a Personal Device, not a System Device
Wall mounted keypads and simple remote handsets don't tend to leave the room they're installed in. Smart phones though are a different story. While a smart phone is a fun and familiar way to control things, especially when complex meta data views are available (like music and movie catalogues), they do not belong to a system they belong to a user. They cannot be depended on to be present when control is needed nor can they be relied upon to have the right app and credentials to work. Visitors and new users will never have the right app or system credentials to control lights from their phone so are 'locked out' from controlling them. If the user is elderly or partially sighted, they may not even have or want a phone.
Because of these and other issues we have to consider smart phone control as a fun add-on to a system not a core control device.
So, What Next?
As we mature as an industry, we really must stop thinking about the control systems we install as luxuries or 'cool gadgets' and start to think of them as essential services. We can live a day without TV or music (even if that would be a sad day…) but we can't live without light or heat so the control of these services must be usable by all and without any 'learning'.
As we move from luxury to essentials, we also need to ensure we design the control of these essential services with a deeper understanding of how they are used by differing groups of people and in different circumstances.
In columns to come, we'll do just that.