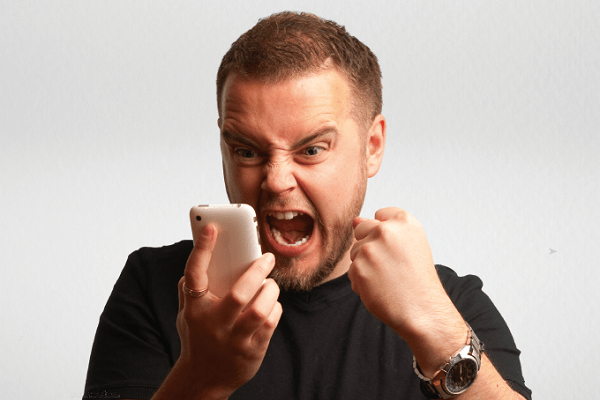 If your network is rubbish it doesn't really matter what you install, writes Geoff Meads. Here's how to ensure you install a bulletproof wireless network.
If there's one part of the home network that's almost guaranteed to bring frustration (and possible rapid hair loss…) it's WiFi.
If you believe the Internet of Things (IoT) marketing folks, everything works first time and in perfect harmony on a WiFi network. If you believe the hype, then you can just pop down to your local electronics store with a credit card and an empty car and you'll soon have a fully 'smart' home with voice control and all the latest whizz-bang features!
In reality, WiFi can be your best friend but it can also be your worst enemy. While it's quick and simple to join a WiFi network with your favourite gadget, getting a high-speed and reliable connection can be a frustrating journey.
To help out, I'm going to share four things you can do to keep WiFi frustration (and service calls) to a minimum. What's more, these ideas apply to even the smallest systems.
1 IF IT DOESN'T MOVE, WIRE IT!
WiFi (or 'Wireless Fidelity') is designed to provide basic connectivity for devices where a cable would be inconvenient. It is not designed to carry large amounts of data for sustained periods of time to static devices. So, the first thing we need to do is get all static devices (i.e. the ones you don't move around like Smart TVs, printers, etc.) off the WiFi network and onto cables.
Cables bring two huge advantages. Firstly, they off er faster speed. A decent WiFi connection might yield 50Mbps or so of bandwidth between an access point
and a host device (e.g. a smart phone or tablet). Even a run of Cat5e should yield 1,000Mbps (1Gbps), if cable length is kept under control and the cable itself is not bundled with too many others.
Secondly, cabled networks operate as a 'star' configuration. This means that a single cable only carries the communications between the two devices at either end. A wireless network (like WiFi) operates as a 'bus' network with all connected devices sharing the same 'bus' (the air in this case) and, consequently, they all share the total bandwidth between them. What's more, WiFi typically shares the air with myriad other services in the same frequency band. At 2.4GHz, this includes Bluetooth, garage door openers, radio control toys and your microwave oven.
Cables will always be better and, while they attract a little extra install cost, should always be the first-choice, standard fit for the main infrastructure of a home.
2 TURN OFF THE ROUTER
Well, not all of it obviously, just the wireless part! Unless you're very lucky the incoming internet connection to your house is probably not in the best location for your Wireless Access Point (WAP). So, if you just connect up a router at the point where the internet connection comes into the home (which is best for the internet connection itself) the WAP won't be in the best position to cover the house with WiFi.
The WAP within a wireless router usually comes with an omni-directional antenna. That means it emits signal in all directions pretty much equally. If a router is positioned in the front of the house (or worse in a front corner, as is common) then very little of the WiFi signal will be going the right way.
Turning off the WAP in the router and connecting a separate WAP using some Category cable and placed central to the house can bring huge benefits to speed and reliability of coverage. It's a relatively low-cost exercise with massive benefits.
3 PLAN YOUR SERVICE AREA
While we are all a little different in our habits, most of us use the internet in similar places around the home. So, when choosing WAP locations don't just think about providing a blanket coverage for every square metre of the floorplan. Instead, concentrate coverage on the areas where WiFi will be used most.
Areas such as utility rooms, hallways, landings and storage areas do not need great coverage. Neither do the very perimeter of rooms. However, seating areas (lounge sofas, outdoor decks and office desks) need the best coverage since they will be popular locations for users.
Finally, don't forget the less obvious areas of usage. Many people look at their devices in bed first thing in the morning and last thing at night so coverage there is important, too. And, don't forget the lavatories…
Where wireless performance is concerned, proximity is your friend. Since the RF energy used by WiFi propagates in all directions (assuming an omnidirectional
antenna), signal strength drops exponentially, not linearly, with distance from the WAP. Get close to your access point and you're sorted!
4 LEARN TO SURVEY PROPERLY
Now we have a plan for coverage, we need to find out what the wireless landscape looks like before installation so that we can avoid problem areas. There are many ways a home can inflict problems on your WiFi system. The two key ones are:
1. Interference from other sources/ services
2. Signal absorption from construction materials
To minimise interference, we take a two-pronged approach. Firstly, we will undertake a channel analysis. Using software for your PC or smart device, take a look at any other WiFi networks present and what channels they are operating on. This is most relevant for 2.4GHz networks were completion is stiff, there being only three channels available; one, six and 11. We're going to avoid busy channels, setting our networks on the channel where there is least competition.
Secondly, we undertake a spectrum analysis using dedicated hardware. A spectrum analysis looks at all transmissions in the RF band, not just WiFi. Spectrum analysis will tell us if there are other services transmitting and, if there are, on which channel. It will also tell us, when left to run over time, how busy each channel is.
We may not get a chance to change construction materials in a building, but we may need to locate our WAPs away from known problems caused by unfriendly materials.
Unsurprisingly, large metal objects such as steel beams, metal water tanks and cabinetry should be avoided. As should large masses of water, such as tanks, swimming pools and aquariums. Finally, increasing use of metal foil backed building boards mean that, in some cases, a WAP per room is needed as each boarded room forms a 'Faraday Cage' preventing WiFi signals entering or leaving a room.
Follow these four tips and you'll be well on your way to high-performance, reliable WiFi and that is going to be popular with everybody!
ADVERTISEMENT

ADVERTISEMENT
ADVERTISEMENT

ADVERTISEMENT