Focal adds to its custom integration speaker collection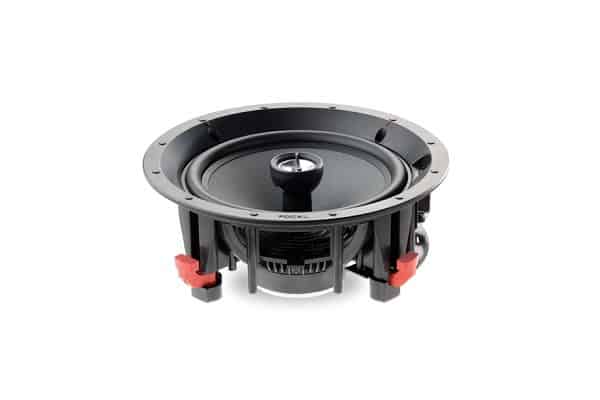 Focal has announced two new built-in speaker ranges, the discreet 100 series and the 300 series. Both consist of a range of in-wall, in-ceiling and LCR models, and cater for stereo, AV and ambient music applications.
Focal says its team began working on the new range five years ago, aiming to design a variety of speakers to cover every room in the home to suit different room sizes and for multiple uses.
Inverted dome tweeters provide a wide dispersion to create a precise soundstage both on and off axis, while frameless magnetic grilles provide discretion.
The 100 series includes the 100 IC6ST in-ceiling stereo speaker, the 100 ICLCR5 in-ceiling LCR speaker, three ICW speakers (5″, 6.5″and 8″) that are ceiling and wall compatible, the 100 ICW5, the 100 ICW6, the 100 ICW8, the 100 IW6 two-way in-wall speaker and the 100 IWLCR5 two-way in-wall LCR speaker. The speakers feature tropocalised polyglass drivers that allow for use in wet environments, such as outdoors and in bathrooms.
The 300 series has three new products, the IW6 two-way in-wall speaker, the IWLCR6 threey-way in-wall LCR speaker and the ICLCR5 three-way in-ceiling LCR speaker.
Made in France and featuring Flax cones and a natural Flax driver, these speakers deliver dynamic yet controlled bass with excellent damping properties to ensure a natural and realistic sound. They also come with a tool-free fixing system know as the Easy Quick Install (EQI) system.
Further additions to the range will be available later in 2018, including two outdoor speakers, an in-wall subwoofer and a 19" rack format external amplifier.