Extron releases Zoom-certified touchpanels and Rooms controls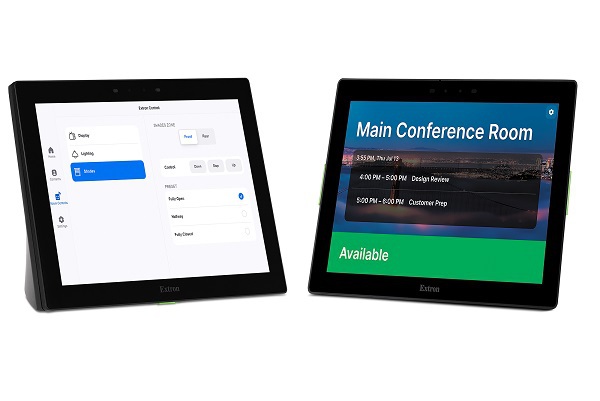 Extron has released the ZRTP Pro Series of Zoom-certified touchpanels and the Extron Control for Zoom Rooms App.
The ZRTP Pro Series are Zoom Rooms touchpanels that can operate as either a Zoom Rooms controller or a Zoom Scheduling panel. As a Zoom Rooms controller, these touchpanels let users manage the Zoom Rooms meeting experience.
"Our ZRTP Pro touchpanels make it easy to add conferencing, control and room scheduling to more spaces than ever before," Extron chief marketing officer Casey Hall says.
"The combination of the Extron Control for Zoom Rooms App and any Zoom Rooms controller takes our control integration to the next level."
ZRTP Pro Series touchpanels and the Extron Control for Zoom Rooms App enable the deployment of the familiar, easy-to-use Zoom collaboration experience combined with the power of Extron control and work together to create a fully integrated conference and control solution.
A video conference can be hosted from the same easy-to-use interface and the screen can be tapped for full control of lighting, shades, display power, cameras and more. When used for Zoom Rooms scheduling, the ZRTP Pro Series can be used for any space.
The touchpanels can also be run in the Zoom Rooms scheduling display mode for room reservations and at-a-glance room occupancy status once placed outside of a conference room.
ADVERTISEMENT

ADVERTISEMENT
ADVERTISEMENT

ADVERTISEMENT