Exploring the future of connectivity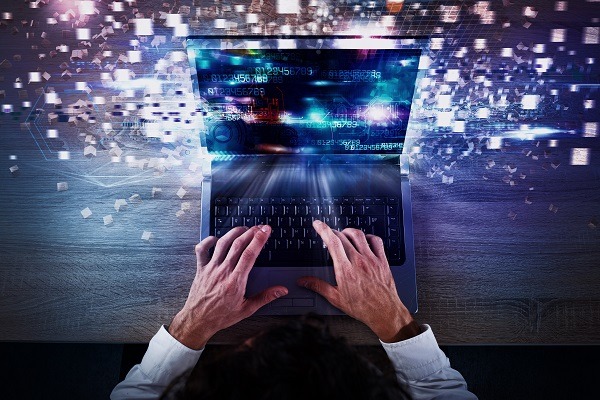 As technology evolves, so too much the infrastructure on which it sits. David Meyer takes a look at how networks and cabling might develop in the foreseeable future.
Connectivity underpins everything we do in this industry. It turns a bunch of separate devices into meaningful systems, and for its users it enables a world of access, control, productivity, and entertainment. And I'm not just talking about the sexy buzzwords like 5G and WiFi 6; they've been well covered in this magazine over the last couple of years. What I'm talking about is the changing way that we use networks, and what we need to do about it. Standards are evolving to cater for things like real-time applications, lighter weight infrastructure, and more versatile, efficient, and safe power.
As I write this, I've literally just concluded writing a white paper for CEDIA titled 'Time Sensitive Networking'. In researching this paper, I needed to dive into many IEEE and IETF standards, and talk to subject matter experts internationally about the direction of networking. It was really eye-opening, and got me thinking about what infrastructure cabling might look like several years from now, and how it will be used. That of course is relevant right now too, as any infrastructure is expected to support some foreseeable degree of upgrade path.
So, what were my conclusions?
Latency, or rather the pursuit for as little of it as possible, will become a bigger and bigger deal for connectivity everywhere.
Copper will continue to have a strong place for a long time yet (in case you were thinking that I'd suggest that fibre will take over). We'll continue to use copper just as much, if not more than ever… but less of it. Is that cryptic enough for you? I'll come back to this shortly.
For a few years now I've been a strong proponent for DC microgrids in the home. It makes sense to me to have a separate low-voltage DC circuit distinct from AC. This could mitigate solar inversion and facilitate direct storage, and of course dispense with all those inefficient switch-mode power supplies that clutter our houses and perform raucous Mexican waves on the power grid. However, what I didn't envision is how this might physically manifest in the home in terms of connectivity, thinking perhaps along the lines of USB outlets. That might be part of it, but the far bigger solution is an expansion in the use of Power-over-Ethernet (PoE).
Latency: A Question of Time
The biggest change we're seeing in the way networks are used is the rise of real-time applications. The aforementioned white paper discusses how Ethernet networks were traditionally about moving files and retaining integrity of data, but lacking a sense of time. Packets can be queued depending on network traffic, and any lost or corrupted packets can be re-sent.
All of this takes time, and an inconsistent amount of time at that. A simple demonstration of this can be seen when transferring a large file between a computer and a network drive, wherein the transfer rate constantly moves up and down, again going for data integrity over the time it takes. But timing awareness and super tight tolerances increasingly will matter.
A common example of a real-time stream is video and audio that needs to be synchronised, including for lip-sync, or server-based online gaming. These are arguably not critical and nobody gets hurt if things go awry… though gamers may dispute that. However, many other time-sensitive applications are far more critical, such as industrial fail-safe systems, or the massive processing load of self-driving cars in which latency can literally put lives at risk.
I've spent a lot of time looking to define what "real-time" means. Oh, the irony. Long story short, in the context of networking I've narrowed it down to sub-10ms for internet traffic, while for the LAN, the IEEE's Time Sensitive Networking (TSN) protocols are capable of one millisecond latency with microsecond accuracy.
So, what has this all got to do with the future of connectivity, you might ask? Well, the networks you design will increasingly need to be able to support time-sensitive protocols. This includes the internet connection into the home or office, and the connections within the LAN. For this, wired STILL wins. Hands-down. Every time.
The internet connection into the home is something the integrator might not have much, if any, control over. But if you do, consider the options. NBN connections will generally support the low latency figures we're talking about here. But for those that can't access the NBN, SpaceX's Starlink satellite internet is looking pretty awesome, though its latency currently sits at around 40ms. Elon Musk suggests that as the system matures and they get closer to their target of 10,000 low earth orbit (LEO) satellites, they're hoping to get latency down to around 20ms. Still too high for true TSN, but I'm sure households with no attractive alternative will happily accept this compromise for meaningful bandwidth!
Starlink's extensive network of some 3,000 LEO satellites can be viewed on https://satellitemap.space
Once the signal is in the home, keep in mind that WiFi can't quite support time-sensitive networking either. According to testing by Intel, even the latest WiFi 6 measures latency at around 7.6ms, which is excellent but still not quite responsive enough. The IEEE are already working on 802.11be, which is expected to become WiFi 7 probably towards the end of this decade. Top of the list will be support for time sensitive networking. But until then, PLUG IT IN!
Twisted-pair Copper
I was talking to Nathan Holmes, Director of Training and Development at Access Networks in the US, and really like his pragmatic view of infrastructure cabling. We've just established that wired is better than wireless, but Nathan points out that:
"WiFi is a technology of convenience, not performance. It has significantly improved, and for most manufacturers of consumer products, WiFi is a preferred delivery mechanism and is more likely to attract development dollars".
Then I asked him about Cat 6 vs Cat 6A, as many of you reading this may recall that I've personally been advocating Cat 6A for a few years now, to provision a future upgrade path. In fact, Panduit, an American infrastructure advisory company, go a step further in proposing that Cat 6A should be used to feed access points for WiFi 5 and above. The IEEE 802.11be Task Force goes a step further and suggest 2x Cat 6A will be the eventual target for each WiFi 7 access point, to facilitate its aggregate bandwidth with relative economy.
So I put that question to Nathan. And again, being the pragmatist, he suggests that residential applications are still entirely under 1GbE, which Cat 6 supports while providing the lowest cost of deployment. NBASET-T technology can boost Cat 6 to 2.5/5GbE with appropriate hardware, so Cat 6A is really only required to provision 10GbE. If you can't foresee your client needing that in the next five to seven years, then sure, stick with a quality Cat 6 for now.
However, it's other developments that I find more exciting. The IEEE has already ratified the 802.3cg standard for single twisted pair cable, with applications up to 10Mb/s to a whopping 1km. Think control signals, including time-sensitive protocols. The big question is whether they'll be able to offer higher speeds over single pair cable, potentially to rival the 4-pair 100m standards that we work with today. There's a clue over in automotive standards, for which IEEE 802.3ch was approved in June 2020. This enables 2.5, 5, and 10 Gb/s full-duplex Ethernet over single twisted pair to 15m. Perhaps some middle ground in terms of data rate (1GbE) and distance (100m) could be found for single twisted pair? Wouldn't it be nice…
Imagine the ease of running and terminating single-pair cable, though the use of a smaller dedicated plug is, as yet, unclear. You can be assured that it will be way thinner and cheaper than Cat 6, and much lighter weight with only one-quarter of the copper. Even if single twisted pair doesn't take over from 4-pair category cables, it will certainly complement it; 4-pair for streaming and files, single pair for control systems and automation. Watch this space.
Evolving PoE
It's seems logical that as lighting control is increasingly IP-based, PoE could be used to power the lights, liberating them from their dedicated AC circuits. This is especially so now that energy-efficient LED lights are fully matured and ubiquitous, and PoE specs can support up to 90W (Type 4, IEEE 803.3bt).
Now combine PoE with single twisted pair cabling, and that could start to redefine how houses are fundamentally cabled in future. This could be further disrupted with "Digital Power" technology that could well shake up the power establishment, outmoding AC with potential for 1000V that won't fry you if you touch it. Perhaps this could be the topic of an article all unto itself, as I'm running out of space here.
Whatever the case, connectivity will continue to evolve. We'll increasingly want higher bandwidth, but timing-aware. Home occupants want convenience, and good WiFi is as about as convenient to use as air is to breathe. It's omnipresent; just ask any teenager. But as WiFi inhibits time sensitivity, cable remains king, and that also simplifies power. It will be interesting to monitor this in the coming years, to see how local standards keep up with evolving technologies, and try to demarcate what used to be clear-cut power, data, AV, etc. Convergence has well and truly arrived.