Epson launches six new projectors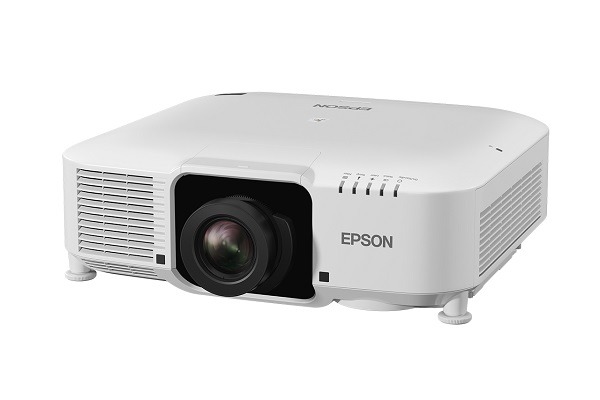 Epson has launched six new compact and lightweight 3LCD laser projectors ranging from 7,000 to 10,000 lumens.
The new EB-PU1007W, EB-PU1007B, EB-PU1008W, EB-PU1008B, EB-PU2010W and EB-PU2010B models are interchangeable lens projectors that pair seamlessly with Epson's existing lens family to deliver bright, true-to-life images for corporate, higher education, visitor attractions, and signage applications.
The new projectors offer more versatility and flexibility for a wide range of installations. They also pack helpful installation tools in a compact, lightweight design to deliver large-scale, extremely bright displays for single or multi-projector setups.
Comprised of 7K, 8.5K and 10K lumen projectors, the new models come equipped with advanced installation features, WUXGA resolution with 4K enhancement and support Epson's software for content management and remote monitoring and control.
Plus, the new projectors are powered by a virtually maintenance-free, 20,000-hour laser light source with no lamps to replace, and feature a built-in media player with network content upload.
Other key features include:
2,500,000:1 Contrast Ratio – for lifelike images and remarkable detail in dark scenes
High Dynamic Range – faithfully reproduce HDR content for an exceptional visual performance
Gamma Correction – automatically adjusts the image based on scene images frame by frame for optimum contrast
NFC feature and Epson Configuration Tool App – collect essential projector information by simply tapping a mobile phone on the back of projector
High-Performance Options – external high-capacity air filter ELPAF63 and light weight ceiling mount ELPMB67 and extension pole ELPFP15
Professional Tool – Efficiently setup multiple projectors straight out of the box with new large venue application software
Wireless LAN Enterprise Security – Connect projectors in a secure wireless network environment
HDBaseT – Transmit Full HD video and audio, Ethernet and Serial communication through a single CAT 5/6 cable that can be extended up to 100m