Epson and Igloo Vision create unique Deakin Uni immersive experience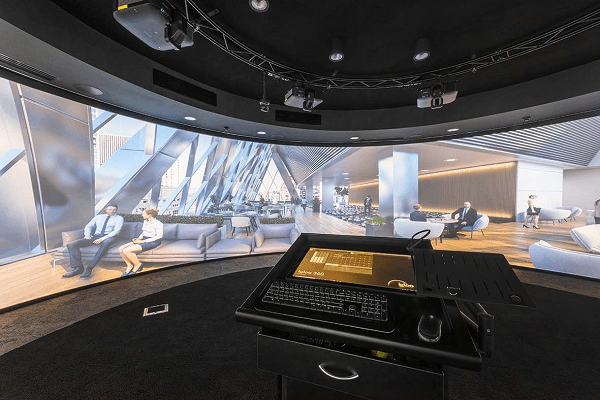 Deakin University recently worked with Igloo Vision to renovate part of its Geelong Warun Ponds campus, extending an already existing building to form a new innovative learning space for its faculty of arts and education.
Igloo Vision head of business APAC James Sheridan says that it was important for the precinct to be an experience in itself and have a 'wow' factor: "The university wanted to incorporate immersive technology into the precinct and also wanted groups to be able to share those immersive experiences. So Igloo Shared VR using Epson projectors in an immersive projection cylinder was the ideal solution," he says.
Deakin Uni wanted to create a showpiece. This involved not just Igloo Vision's immersive cylinder, but also the building of a round 'think tank' and a semi-circular editing suite, for creating content.
"The uni wanted students to be able to move seamlessly between the contexts of an immersive experience into the think tank to analyse that experience," James adds.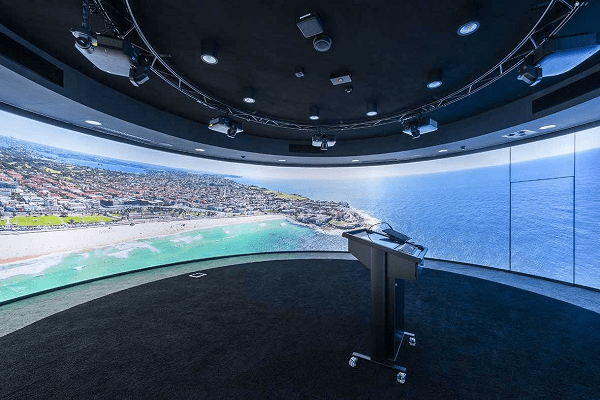 "The system and projectors needed to be high-quality and high-specification, with a range of easy-to-use software and easy workflows for content creation. They also wanted to be able to use the system for remote learning and seminars."
The project team specified a 9.7m diameter Igloo cylinder that could accommodate groups of around 35 people at a time with cinema-grade audio and an acoustically transparent screen, ensuring crystal clear sound alongside crystal clear imagery.
Deakin Immersive as a whole uses seven Epson EB-L1065UNL laser projectors with ELPLX01 ultra-short-throw lenses.
"The Epson laser projectors help to create a seamless 360° display for an incredibly immersive experience," James explains.
"Using ultra-short-throw lenses reduces the amount of shadowing caused by anyone near the screen, adding to the immersion. They also offer super-bright, super-sharp imagery, with super-clear colours. Using laser projectors also means that maintenance is reduced as with lamp projectors need their bulbs replacing every 2,000 hours or so."
Deakin Immersive will be used across many of the 900 courses run by the faculty of arts and education, as well as by other faculties and it has already been used to 'transport' groups using Google Street View.
James explains that a 360° video transported students to the Colosseum in Rome with Google Street View and discussed the topic of 'what sort of civilisation would have a Colosseum?' Then, using Google Street View once more, the students could travel to the centre of a football pitch to try and understand what a Roman at the centre of the Colosseum might have felt."