EliteProAV releases a screen that doesn't let light wash out your projection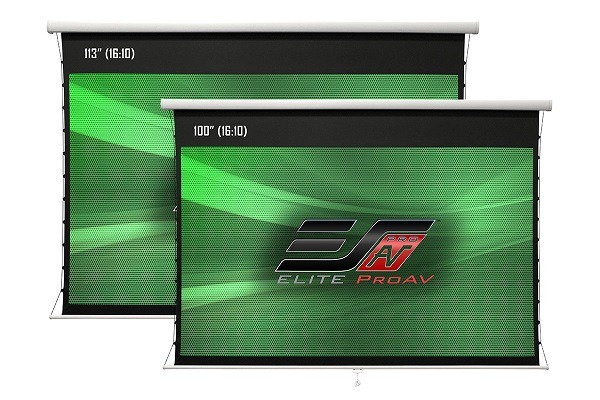 EliteProAV, a specialised projection screen company distributed by Pro AV Solutions in Australia, has released its latest in non-electric projector screens, the Manual Tab-Tension Pro Series.
The premium-grade screen fulfils the need for many facilities as a tough, versatile product that can be easily installed and used without an available power source. It's ideal for meeting rooms, conference halls, gymnasiums, college forums, church sanctuaries, training facilities and more.
"Manual 'roll-up' projector screens are a must for most commercial facilities and this one really has a lot of added features." EliteProAV marketing manager David Rodgers says.
"Often, there is no power connection for ideal screen placement so not only is this the perfect solution, but it still has the polished refinement needed for very nice applications."
Choose from two models featuring either the CineWhite UHD-B material with a white metal screen housing or the CineGrey 5D material with a black metal housing.
The CineWhite provides 1.3 gain image brightness with wide diffusion uniformity while the CineGrey is made up of ceiling and ambient light-rejecting material that's ISF certified for reference-grade performance.
All EliteProAV projection screens in this series come with a five year warranty.