Earthquake Sound launching a range of products at CEDIA 2017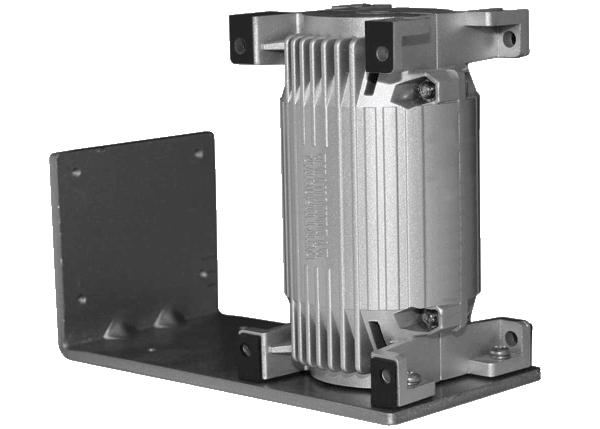 Earthquake Sound, which is distributed by Radio Parts, has announced it will be launching a range of products at CEDIA 2017, including the patented Q10B tactile transducer, the MQB-1 mini tactile transducer, the SuperNova MKVII series subwoofers, the SWAT wireless audio transceiver, the PUMP-12 passive radiator module and the IW-BTA250 in-wall amplifier.
The Q10B delivers effects through seats, platforms, gaming chairs and other platforms to accurately reproduce the
feeling of natural and man-made sounds, including earthquakes, tornados, rockets, guns, intricate sound effects and all styles of music.
It has a maximum power handling of up to 1,000W thanks to a floating magnetic system, accurate low frequency response and clarity range of 5-40Hz.
The MQB-1 mini tactile transducer uses the same technology as the Q10B and at only 3.5" tall it can be mounted in almost any location.
Launching at CEDIA 2017, the SuperNova MKVII series subwoofers have built-in IQ600 Class J amplifiers, which produce 1,200W of dynamic power and 600W of continuous power, to ensure optimum acoustic integrations in any room.
They feature true room correction that takes time reflections and refractions into consideration, and fix both the arrival time and equalisation.
This electrical energy is converted into physical movement by the MAGMA-X driver, which has been engineered with a 3mm stiff non-pressed fibre cone and features a thick, single later poly-ether draw that surrounds the patented Turbo Cooled Technology (TCT).
The SuperNova subwoofers can be paired with the new SWAT 2.4X wireless audio transceiver, which allows users to play audio from the audio source to almost any speaker wirelessly. Featuring 20 channels to choose from, point to point and point to mass pairing, stereo audio input or output, high level input from 0.5V-17V RMS, low latency of less than 0.5ms, auto channel scanning and digital transmission, SWAT 2.4X is the ideal solution for home theatre set-ups.
Earthqua
ke Sound will also be introducing the PUMP-12 passive radiator module, which adds up to 6db of bass without the need for additional input power. It can installed in a sealed enclosure and features a horn loaded neck, anti-rocking dual suspension system and the ability to increase speaker impedance.
Lastly, the company will be showcasing its first wireless in-wall amplifier, the IW-BTA250.
The IW-BTA250 is a two channel amplifier that can accept signal through the front panel 3.5mm stereo mini jack and via Bluetooth connection. It has 24VDC power supply and cable adapter that allow it to produce 50W RMS per channel at 4Ω.