DVDO announces shipping plans for IoT-enabled smart cameras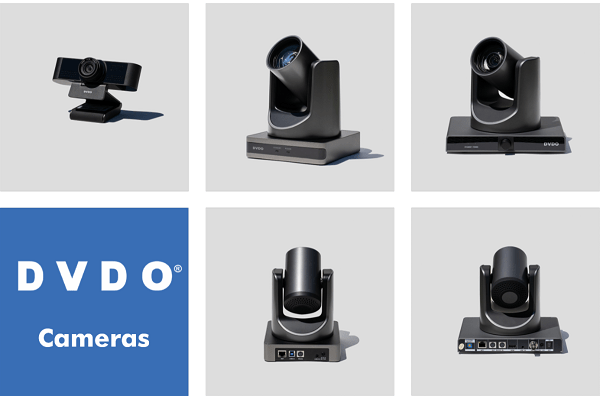 DVDO has announced its new range of IoT-enabled smart cameras which will ship this month. The range will help facilitate remote and blended education, collaboration and entertainment.
The devices come at an ideal time when businesses are relying on video conferencing and surveillance more than ever with the remote/hybrid working environment. The solutions aim to provide affordable and convenient options for professional-grade communication.
"We are expediting the shipping of our new IoT-enabled camera solutions to support remote, distributed and blended collaboration," DVDO chief executive Doug Fealtman says.
"The response to our announcement of these new smart cameras has been immense, and we are expediting and scaling up their production."
DVDO's new product range spans three camera options, from the Full HD 1080p ultra-wide angle webcam C1-1 and HD PTZ Camera C2-1, to the HD PTZ camera C3-1 with intelligent tracking. All DVDO cameras offer USB connectivity and AAC audio encoding, and come with all controls, cables and mounting hardware to be fully operational within minutes with no need for firmware installation.
Bringing the new cameras, facial and thermal detection devices and AVoIP solutions together with existing visual communication products, DVDO also offers a new range of Pro-AV solutions to cover any connectivity need, including fiber, compressed or uncompressed signals, USB, HDMI and more.