DTEN ME: Zoom just got personal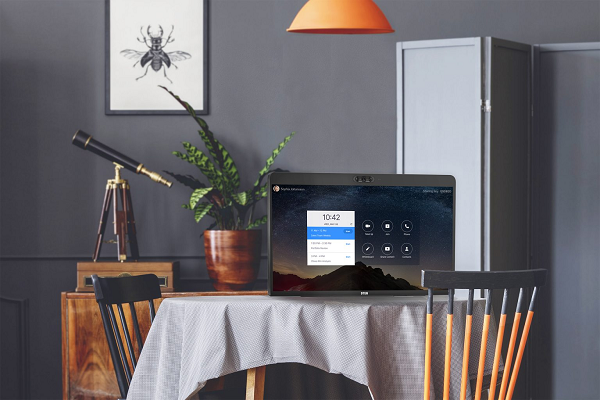 DTEN has created an all-in-one personal collaboration device designed for the home office, Zoom for Home – DTEN ME. It aims to bring as much of the office back to the home setting with an ideal working station and user experience at the heart of its design.
It's designed to allow multiple participants to write and annotate at the same time wherever they are. Built-in drawing tools make it easy to illustrate ideas that are instantly shared with the working group and the multi-touch display is hyper responsive, keeping up to speed with multiple participants.
The DTEN ME will auto-correct hand drawn shapes and lines for clarity as users draw on the whiteboard. A night mode is also available to save whiteboard slides that are sent to teammates after the meeting.
User experience was a primary focus from DTEN, it purposely set out to create a video conference device that rivals in-person meetings. Zoom for Home – DTEN ME features a 27" HD touch display, smart three-camera array, eight-microphone digital array and quad speakers, all optimised for Zoom.
The DTEN ME is available for pre-order now and will be available in Australia and APAC in September 2020.