Digital signage: it's getting personal
The digital signage market is forecast to continue its growth – but if those projections are to be fulfilled, some boundaries need to be pushed. Ian McMurray explains.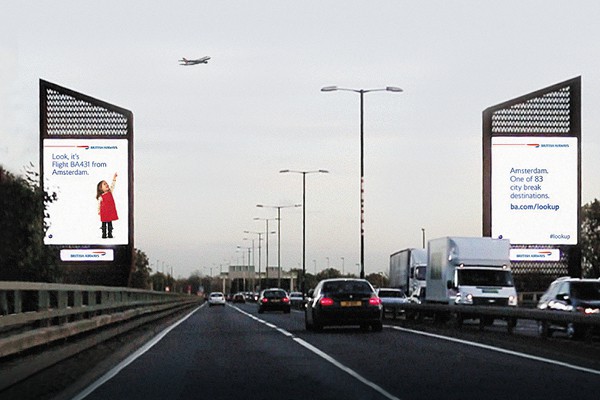 If the numbers published by Grand View Research at the end of 2014 are to be believed, the digital signage industry will be worth $A26 billion in five years' time. It might, on the other hand, 'only' be worth $19 billion if research earlier in 2014 from MarketsAndMarkets turns out to be more accurate.
Whatever: both see continuing growth, which is the main thing.
They see retail – currently with the lion's share – continuing to deploy it, with healthcare and corporate also big spenders. The drivers? Those would be more affordable screens and greater availability of entry-level systems; a more capable communications infrastructure; more compact systems, enabling deployment in tighter locations; and 4K resolution.
I was startled to hear that BrightSign claims to have shipped over 20,000 4K players since unveiling them at InfoComm last year. And yet… I keep wondering whether digital signage's growth really can be maintained on the same trajectory it's been on.
The problem is, in many environments where digital signage used to be a differentiator – an attention grabber – it's now 'me too'. Mostly, I'm thinking retail here. You can't go into a store these days and not find the walls (and, sometimes, the ceilings and floors) covered with damned screens. Does anyone really look at them anymore?
And there's the rub. Whether it's old-fashioned posters or the latest in screen technology, they're supposed to shout "Look at me!". They're supposed to grab your attention. But, frankly, these days we're all too blasé: it's going to take more than just a moving image to get us to take notice. Screens have become a substitute for wallpaper.
The new normal
Despite the remarkable numbers BrightSign has achieved, just upping screen resolution isn't going to do it. If we're not looking at the screen anyway, why would we care about it having four times as many pixels? Of course, the thinking is that, soon, we'll all have 4K TVs and won't look kindly on public displays that aren't as sharp. Plus, they're rapidly approaching the price point of today's 2K screens. 4K won't drive digital signage growth: it'll just become the new normal.
3D, for sure, didn't do it for digital signage. If it didn't do it for us in our homes – which, by all accounts it didn't – it wasn't ever going to compel us in the local shopping mall either.
For digital signage to continue to grow, it has to push new boundaries. Yes: greater affordability will always increase market size. And while retail has historically dominated digital signage, new applications – enabled to some extent by lower prices – will also drive growth. Increasingly, I'm seeing installs for corporate internal communications. I was struck, during a recent hospital visit, by how pervasive digital signage had become there, too.
But retail is going to continue to drive the market, because that's where the RoI is – and in retail, I think we probably all know that 'engagement' is the future. Big retailers just used to sell me stuff: now, they want to 'engage' with me. They want me to follow them on Twitter and 'like' them on Facebook. They want us to have a relationship – regardless of whether or not I'm ready for a relationship just now.
It's not just retailers, either. I was writing a piece recently about a new development in TV technology (Stagebox, if you care) – and was startled to find that engaging me through interactivity and personal choice is what TV companies want to do. Whatever happened to just watching TV? But I digress.
Engagement is one of the boundaries that digital signage has started to push. Sexy images of mobile phones and attractive models don't engage our attention anymore: our dull, tired, overwhelmed brains need something different.
Engaging us is, evidently, the reason why much digital signage features news and sports. We like to be informed. We'll look at a screen to find out what's going on in the world – and, the hope is, we'll notice the product or service that it's also featuring.
As well as being informed, we like to be entertained. I was interested to read recently about a digital signage deployment in Brazil where motion detection was used to detect a passer-by – and then the face on the screen would yawn. And, of course, what happens when we see someone yawn? The thinking is, the viewer realises what's happened and looks back at the screen – where a product pitch appears.
#LookUp
Subtle? Perhaps. Effective? Who knows? Another, slightly older, example of digital signage entertaining, informing and engaging us that's always stuck with me was a trial British Airways ran at a couple of busy traffic locations in London. The signage recognised when a BA flight was passing overhead, and a child appeared on screen, pointing up at it. Flight information appeared on the screen –reinforcing the pay-off line "More flights to more destinations".
Interactivity is becoming increasingly the norm with digital signage, enabled primarily by the rapid growth in affordability and functionality of touch screens. When we interact, we're engaged. Rather than just that static image of a mobile phone, we can now 'play' with it on the screen. We can find out what we want to know about it.
And then: if we pick something up in a store, and the signage changes because it 'knows' what we're interested in – how cool is that?
Then: how much do we love our mobile phones? With NFC and Bluetooth, there's almost no way an advertiser can't interact with us – and us with him – when we've got our phones. (But honestly: have you ever scanned a QR code with your phone? Me neither.)
Digital signage, as it matures, is reflecting what happened with direct mail. Once upon a time, the whole world got the same offers through the letterbox, regardless of the interests, aspirations, needs or income of the recipient. That's why it became known as 'junk mail'. It didn't know who we were. But direct mail got smarter, segmenting us into smaller and smaller groups with recognisable profiles that direct mailers 'understood'. The holy grail, of course, for advertisers, is the group of one – and that's no less true for digital signage.
The old mantra
Already, digital signage systems have been implemented – notably, the Amscreen deployment for UK supermarket chain Tesco – that use face recognition technology to determine if the viewer is male or female, and approximate their age – and tailor the content appropriately. That's a step in the right direction – but what digital signage can do, when done well, is to deliver an experience that feels personal to 'me', and not just others 'like me'.
The old mantra in digital signage is widely known and understood: content is king. That hasn't changed. It's the nature of the content that is changing and needs to continue to change if the digital signage market is to achieve its forecast growth. It needs to be more than just eye candy: it needs to be personal, relevant, informative, entertaining – and, yes, engaging.
Analysts I've spoken to believe that, if there's a magic bullet that will ensure the continuing success of digital signage – second only to providing advertisers with the analytics they need – it's the triggering of content in response to some external stimulus, whether that's motion sensing or facial recognition or touching a screen or sensing the proximity of a mobile phone or whatever.
The challenge for integrators is, as ever, to understand the customer requirement, and to bring together the diverse technologies it takes to deliver the solution. It's becoming about more – much more – than just players, screens and cables.