Dicker Data signs Crestron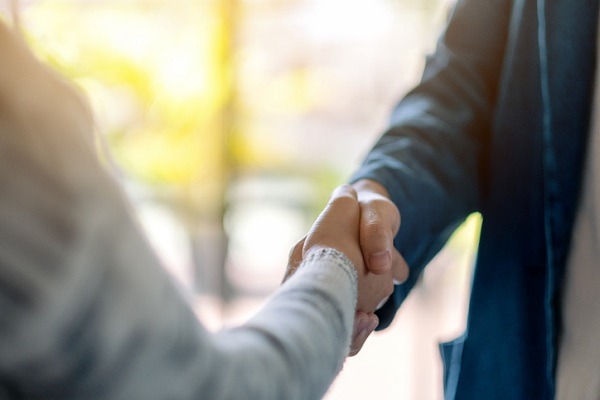 Dicker Data has announced its new partnership with Crestron in the Australian market to encompass distribution of the company's UC and collaboration products.
Crestron's solutions help businesses easily and efficiently manage physical meeting spaces and enhance digital experiences for users regardless of their chosen collaboration platform.
Dicker Data will distribute Crestron's world-first dual-mode collaboration device, the Flex MX range. It removes the traditional barrier of locking an organisation into using a single collaboration platform based on the hardware installed in their physical meeting space.
Supporting multiple collaboration platforms, including Microsoft Teams and Zoom, the Flex MX range enables the flexibility for businesses to use what is best suited to their needs without their hardware dictating how their teams digitally collaborate.
"We are well known in the AV channel as the market leaders in workplace technology. Bringing Dicker Data onboard with their significant IT reseller network and expansive support programs allows us to offer our Microsoft and Zoom partnered solutions with confidence to their customers," Crestron ANZ chief executive Stuart Craig says.
"As the world rapidly changes in the COVID-19 era and we see an acceleration of digitisation in our workplaces and universities, Crestron's Flex UC solutions offer the user an intuitive and productive experience with all the behind the scenes benefits of Crestron's Azure based cloud deployment and management platform".
Dicker Data head of AV Andrew Upshon says that the company is proud to be partnering with Crestron, one of the most innovative global AV companies.
"Every office environment with multiple physical meeting spaces faces the same challenges with room bookings and availabilities. Furthermore, many meeting rooms are yet to be enabled to deliver the full digital collaboration experience their users expect," he says.
"Crestron's unique products, including their innovative new Flex MX with its dual-mode feature, will provide our extensive reseller partner network the opportunity to open new lines of business within existing accounts by digitally enabling their physical meeting spaces. With over 60% of organisations needing to use multiple video meeting platforms to connect to other organisations, Crestron's technology is the only solution in the market today that can seamlessly overcome the barriers of traditional meeting room hardware. We look forward to growing with Crestron and offering their products with our other complementary collaboration solutions."
The agreement comes into effect on Monday 27 July 2020.