Denokovi driver for Crestron Home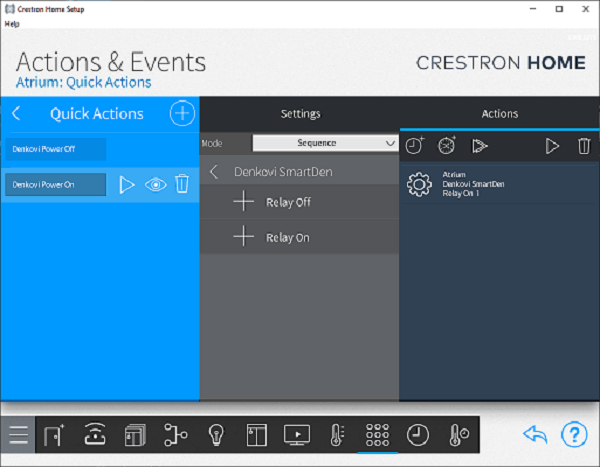 Chowmain has announced the immediate release of the Denkovi driver for Crestron Home.  This driver integrates the smartDEN range of LAN connected DIN mount 12V and 24V relay modules.
The driver provides full control of the relay units with polled feedback. The smartDEN relays can be configured with momentary or latched outputs and the driver will obey and correct reflect the state of each output, allowing for sophisticated programming of the relay while retaining simple control from Crestron.
Features include:
Control over each individual relay channel for the smartDEN device
Correctly handles momentary, latched and pulsed outputs with polled feedback
Polls for state to keep Crestron in sync with changes on the device
Internally queues commands to allow for the fastest control
easy macro creation, no need to delays between commands
Perfect for controlling Blinds, Gates, Irrigation or any number of other automation applications
ADVERTISEMENT

ADVERTISEMENT
ADVERTISEMENT

ADVERTISEMENT