D-Tools teams up with AV-iQ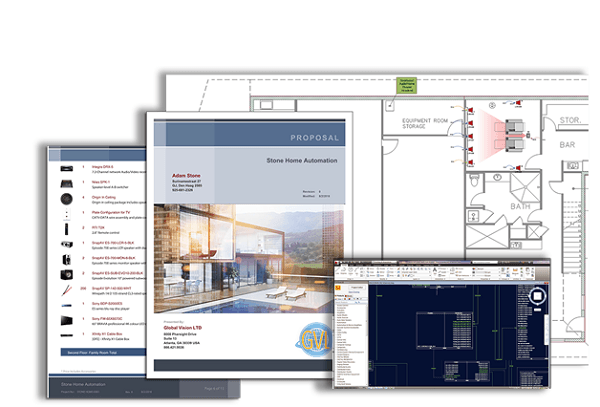 Users of D-Tools ' System Integrator (SI) software will now have direct access to AV-iQ's sponsor manufacturer product data, following a software integration.
D-Tools' SI software uses product specifications to drive estimation, system design and project management of low voltage systems. AV-iQ's database will provide an additional resource for users to quickly and accurately find, select and use detailed information for proposals and projects.
The link-up will provide a singular, connected process that will produce more accurate proposals and estimates, as well as reduce time and errors.
D-Tools chief marketing officer Tim Bigoness says that they have always strived to provide a more efficient system for their users.
"Providing access to the AV-iQ catalogue gives our users a powerful resource that will help them save time and ultimately deliver the right products for their client engagements."
AV-iQ genereal manager Mark Loftus adds that his company's strategic goal is to take the data collected from brands throughout the AV industry and find more ways to use it.
"AV-iQ provides a single point of entry for manufacturers to input their detailed product information, and then D-Tools enables us to deliver that information to resellers, integrators and end-users through yet another popular platform, amplifying the visibility of the manufacturers in our program."