Crestron release Horizon keypads and dimmers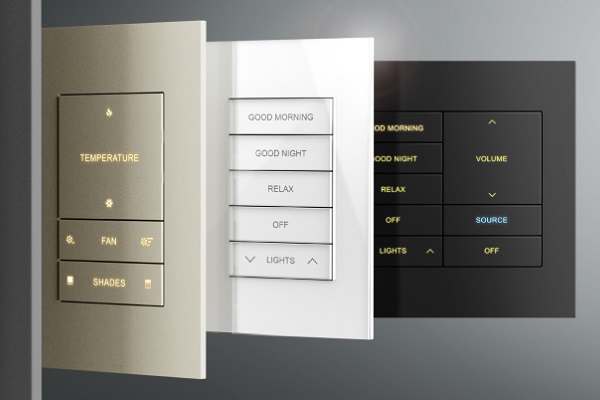 Crestron has released its Horizon keypads and dimmers, providing more functionality, contemporary design and more lighting control.
Crestron dimmers allow users to adjust window shades, set room temperature and display status of door locks and alarms with a quick glance.
Features include clean, refined designer finish, subtle button protrusion for texture and button feel, multiple colour and finish options, customisable backlight colour for each button and custom engraving to meet the needs of each space.
To complement the most luxurious and contemporary interiors, Horizon keypads, dimmers and accessories are available in white, black and almond with textured finishes that deliver a pleasing tactile experience.
The customisable colour backlighting illuminates the engraved button text for enhanced visibility and pressed buttons can be set to glow up to three times brighter than inactive buttons.
The user can assign buttons their own colour theme by choosing the 'dim to warm' theme or automatically set the button backlight to cooler or warmer based on the intensity of the ambient light.
ADVERTISEMENT

ADVERTISEMENT
ADVERTISEMENT

ADVERTISEMENT