Crestron Global Home Technology Award winners announced for 2018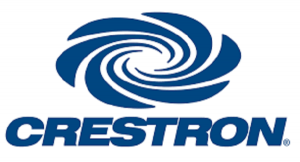 Crestron has announced the winning entries in its 2018 Global Home Technology Awards for the North American region.
The annual competition recognises the most innovative and spectacular achievements in residential system design that feature Crestron home automation and control technology.
Crestron Technology Professionals, Crestron dealers, designers, architects, Crestron Service Providers and partners are all eligible to submit projects for award consideration.
This year's winning entries include:
Best Design Meets Technology: Avaton;
Most Unique Application: The Source Home Theatre;
Best Integration Using Crestron Partners: Restrepo Innovations / IT & AV Development Ltd. and ekey Biometric Systems GmbH;
Best Showroom/Demo Space: Quality Audio Video;
Best Incorporation of the Crestron Pyng Operating System: Lunar AV;
Best GUI: Digital Automation;
Best User Experience: Audio Images;
Best Shading Application: Liaison Home Automation;
Best Lighting Application: Dominion Design & Integration;
Ultimate Multi-Dwelling Unit: SmartTouchUSA, and
Ultimate Crestron Home: AHT Global.
"The number of entries keeps going up every year, as does the standard for excellence and innovative design," says Crestron residential marketing manager Michael Short.
"So this year's winners truly represent the best of the best."
North American regional winners will also be eligible for the global awards, to be judged and announced in March 2019.