Crestron Control Systems Adagio Composer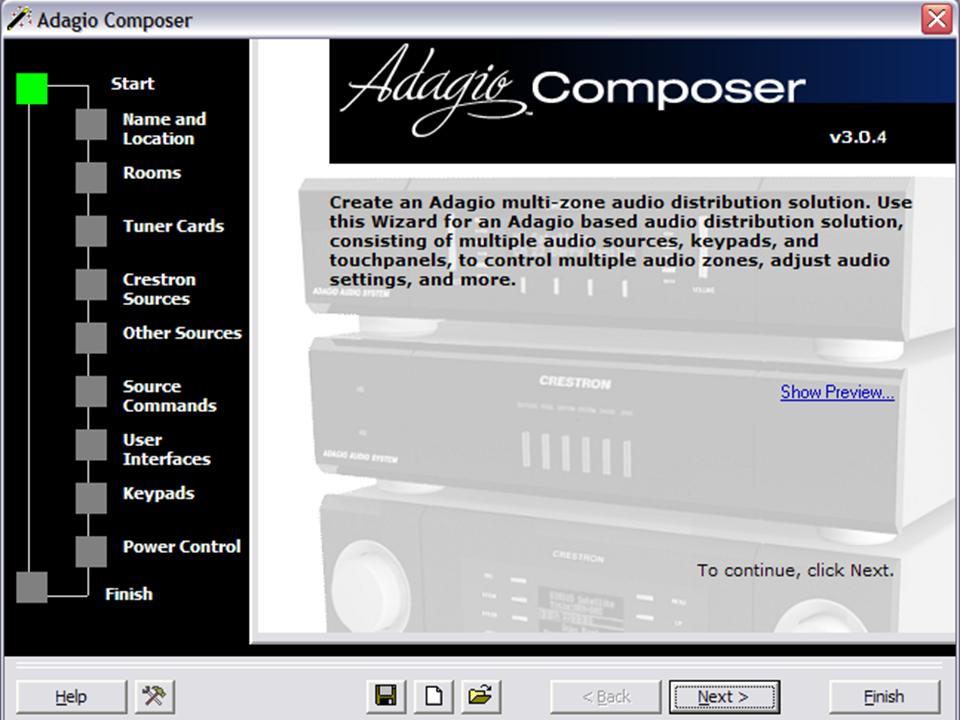 The new wizard empowers dealers with even basic computer skills and limited system design experience to quickly configure a distributed audio and home theatre system without any programming. Adagio Composer is a setup wizard that guides the user through a few easy steps using pull down windows and check boxes.
"The team at Crestron has worked diligently to make the process of configuring the Adagio suite of products as streamlined as possible," says marketing manager Keith Kennedy. "This on-going effort will enable our dealers to introduce Crestron to even more homeowners."
The new Adagio Composer is easily accessible from the Adagio feature page on the Crestron website. Dealers and programmers who are logged on to the Crestron site can just click the download button to save Adagio Composer, IR Learner and ToolBox onto their desktop. Simply open Composer from the laptop and follow the wizard as it steps through the set up. Links are provided at the appropriate steps during the setup to open the IR Learning or ToolBox within Composer so users don't have to leave the program and open separate applications. While the new IR Learner and ToolBox are embedded applications within Composer, these applications can be opened independently if desired.
The Adagio wizard is redesigned to make the process intuitive for users of any skill level. The software is updated to include the latest Crestron interfaces and sources such as the MLX-2, TPS-6X, control app for iPhone and the Crestron iServer. The intelligent wizard recognises all devices connected to the system and automatically assigns the appropriate communication ID settings, including any combination of Ethernet, Cresnet, infiNET and IR.
For example, if a CEN-ISERVER is connected to an Adagio system, Composer will automatically configure the IP ID and IP table.
The new Adagio Composer is an extremely powerful yet simple set up tool. The new setup software delivers all the flexibility and scalability of an Adagio system in a simple step-by-step wizard. This intuitive, menu driven program makes it easier than ever to setup and enjoy an Adagio home entertainment system.