Common HDMI active cable issues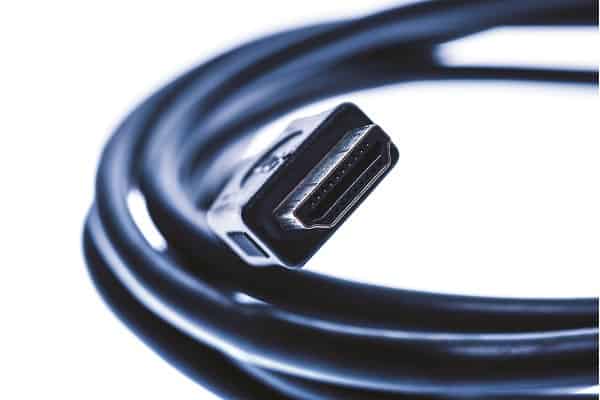 HDMI is big in the market and some cable resellers are taking shortcuts. Jeffrey Boccaccio outlines common HDMI active cable issues.
Active HDMI cable devices are flooding the market to accommodate cable size, cable length and greater bandwidth.
We know from experience that the proliferation of devices summons up a version of Murphy's Law, and some industry people just won't follow the rules. It has become evident that most HDMI problems exist because of the use of multiple products in a system.
Blu-ray players, cable boxes, baluns and displays all have their own dynamic, and they can have good and bad effects. The one item that links them is the HDMI cable, and now these cables are active with new rules and new precautions.
Over the past few months we have received reports about active cable devices not functioning correctly in systems that seem to work perfectly with non-active cables.
This took us back to the drawing board with another research project.
A few problem types have surfaced, but the question that gets everyone's attention is: Why does the problem go away when a normal passive cable is installed?
Let's elaborate and focus on the video channels.
Figure 1 depicts a typical data transmission with a series of positive going square waves. The peak-to-peak voltage is about 800mV so we will use 1V as an example.
It starts at zero volts, rises to 1V, stays there for some ti me then drops back down to zero. This happens repeatedly. So what brings it up to 1V? We all take this for granted, but in this case it is a very important question.
It is brought to 1V by way of our good old friend the 'pull-up', also shown in Figure 1. This is usually a resistor tied between the signal and some predetermined voltage that helps to pull up the data line – in this case to 1V. Pretty simple.
It is similar to you hanging over a ledge reaching for a tool. You get the tool in your hand but you don't have enough strength to get yourself and the tool back up over the ledge. So a workmate grabs your belt to provide some extra pulling power so both you and the tool are retrieved.
It's interesting to note that pull-ups can be positioned just about anywhere along the line. Figure 2 shows them in a couple of locations. They can be placed at the source or the sink, or both. It depends on the circuit design.
However with HDMI the pull-up is expected to be at the sink or the display. This way, any source being used has a set of pull-ups in the display helping the data to climb to its peak.
This also means that any device added to the system must also 'expect' and provide pull-ups for each stage. Figure 3 shows an audio-visual receiver (AVR) and an extender in circuit, where both provide their own set of pull-ups.
OK, now let's get into the meat. HDMI active cables are similar in design to the HDMI extenders we use every day. It could be an HDMI cable extender, a Category 5/6 extender, or even a serial digital interface (SDI) extender.
They must follow the same rules.
The one big difference with most active HDMI cables is that they do not use an external power source. The cable derives its power by borrowing some voltage from each of the pull-ups used for pulling the data up (Figure 4).
Since we have four video data channels that all have pull-ups we can borrow a teeny-weeny bit from each channel to power up the internal equaliser device inside the cable. Is that cool or what?
So now let's handle the 'or what'.
Should these pull-up voltages be out of spec, some HDMI active cables may not work perfectly. In most cases it's not the cable's problem – unless it has been badly designed, which does happen. Wire material, wire topology and wire gauge are a just few problems that come to mind.
If we assume the cable design is correct, the problem will stem from an insufficient amount of pull-up voltage from the sink. Sometimes it can be the display not providing enough voltage or current, or another peripheral like an AVR or HDMI switch doing the same.
So beware. If replacing the cable with a passive one seems to fix the problem, there is something else lingering in the system. If the voltage is too low it can haunt you over time, and we all hate that return call.
If this happens, try replacing the sink with another. It's a pain, but if it comes on then you have found the culprit. Remember – a sink can be a display, a switch or any input device.
As a rule, active devices that use external power do not have these issues. The power is provided by a separate regulated supply in the cables.
ADVERTISEMENT

ADVERTISEMENT
ADVERTISEMENT

ADVERTISEMENT