Cogworks launches exciting range of home cinema seating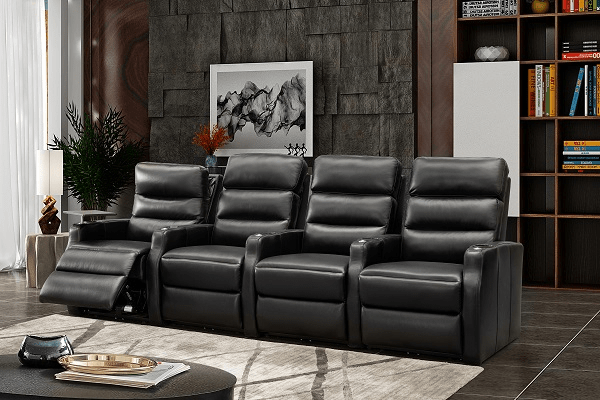 Cogworks has announced the release of its Cogworks Design collection, a home cinema seating including Studio, Dorne and Cruise. These sets offer integrators high-quality, contrasting styles suited to any application.
All are 100% leather and Cogworks ensures quality by dealing directly with the factory, meaning it can control the entire design process including cushion density, recline speed, choice of the mechanism, pitch of headrest, seat bolster shape, leather choices, accessory items such as the cupholder design and more.
The Studio range features a narrow footprint with its clever armrest design which lets integrators run four wide in just three metres of width. It also comes with a wireless iPad or phone charger in the two-arm recliner.
The Dorne range is designed with comfort in mind and has left or right arm Chaise options.
Finally, the contemporary styling of the Cruise range is suited for cinemas with Dolby Atmos installed. Optional non-black colourways are also available on special order.