Chowmain updates six lighting drivers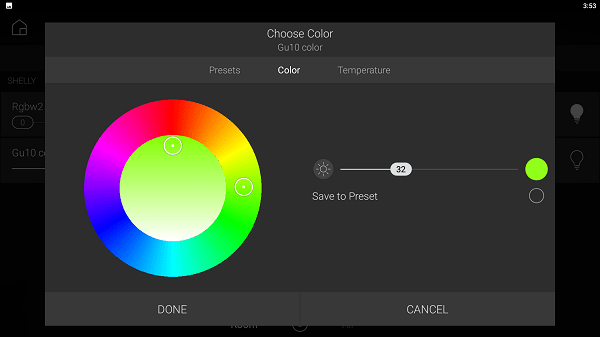 With Control4 announcing the release of OS 3.3, Chowmain Software has been working with the company to upgrade or rewrite many of its lighting drivers, in order to provide support for new features.
Six drivers, namely those for Govee, LIFX, Shelly, TP-Link Kasa, Yeelight and Generic IR are now available with OS 3.3 lighting support.
Existing customers that have purchased these drivers in the past will get to upgrade to the newest iteration for free.
The new Generic IR lighting driver will provide integration of IR based lighting into Control4. With customisable properties where you can enter in IR HEX codes, you can now integrate infra-red based lighting into Control4 with the correct icon.
Govee devices include Smart Sockets, indoor LED strips, TV backlighting, floor lamps, table lamps, smart bulbs, guided lighting and more, all of which will be supported by a new driver.
LIFX is a line of energy-efficient, multi-colour, WiFi enabled LED lighting products that can be controlled via a WiFi equipped device such as a smartphone or smartwatch. The LIFX driver for Control4 allows for two-way control and feedback of all LIFX products including bulbs, strips, beams, tiles and more.
Shelly is an IoT manufacturer that creates a range of affordable retrofit WiFi based devices that include relays, radiator valves, contact inputs, buttons, smart plugs, RGB controllers, smart bulbs, motion sensors, flood sensors, smoke detectors, gas sensors, energy management and more. Chowmain has integrated the range of Shelly WiFi products into Control4 with two-way control and feedback.
Chowmain has integrated the range of TP-Link WiFi based Smart Home products into Control4 with two way control and feedback. This provides easy to retrofit solutions for outlet control, inwall switch control and also LED bulb control. There are two versions of this driver. Control4 OS 3.3 users (or newer) can benefit by using Chowmain's new TPLink V2 drivers for easier installation, colour wheel support and modern features. Systems running earlier OS versions are required to use the legacy V1 package.
Finally, Yeelight manufactures a range of affordable WiFi controlled LED lighting products. The range consists of dimmable RGB bulbs, White bulbs, Lamps, Ceiling lights and strip-based LED lighting. These products do not need a hub like other wireless lighting products and integrate directly into Control4 with Chowmain's Yeelight driver. This two way driver allows users to dim the light, change the colour of the light, change the colour temperature of the light and more. With the new V2 OS3.3+ driver, Chowmain's driver now supports Control4's new native ColourWheel and white temperature selector and is easier to setup than ever.