Chowmain releases Anthem MRX x40 driver for RTI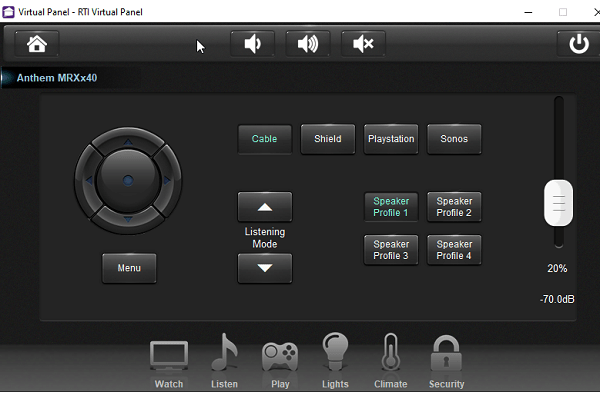 Chowmain Software & Apps has released a free manufacturer-sponsored Anthem MRX RTI driver for control over the system's range of AV receives as well as the AVM90.
The driver gives users control and feedback for all the commonly used functions of the Anthem MRX range as well as control over the main zone and zone two with feedback on all main functions.
Anthem's fourth generation MRX Series of high-end multi-channel AV receives are world-renowned for their excellent sound quality.
The driver gives RTI the ability to access this quality as well as exclusive audio features like Anthem Room Correction (ARC) technology and Advanced Load Monitoring (ALM), 4K pass-through and fast HDMI switching among others.
It also features IP and RS-232 control as well as a range of tags for easy programming in Integration Designer.
It let's users use the following:
Volume control in percentage or dB
Volume, balance and tone all have up/down controls in addition to the sliders
Add the number of inputs and their names for easy macro programming
Add the names for your speaker profiles easy macro programming
An example project is included which contains all of the drivers' functions