CEDIA debuts indoor lighting white paper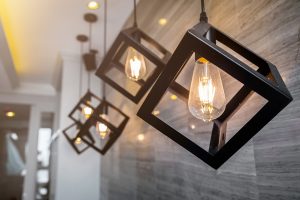 CEDIA has released a new white paper focused on human-centric lighting. Quality of Light in the Home includes a deep dive into the effects of indoor lighting and colour temperature and their considerations for designers and installers.
"Human-centric lighting is an area that we are seeing rapid progress from a technology standpoint," says CEDIA senior director of technology and standards Walt Zerbe.
"This white paper provides a great baseline for integrators to get familiar with the topic and to be able to talk to their clients about it."
Quality of Light in the Home covers topics including the benefits and challenges of human-centric lighting technology, consumers' personal control, wellness considerations for the end users and installation implications.
The new white paper continues the global association's strategic focus on distilling complex and ever-changing technologies into more digestible formats for home technology professionals.
Quality of Light in the Home is available for CEDIA members to download at no cost in the resource library and on the CEDIA Online Community.
White papers can be purchased by non-members for $99 at cedia.net.