CEDIA Awards 2020 sponsored revealed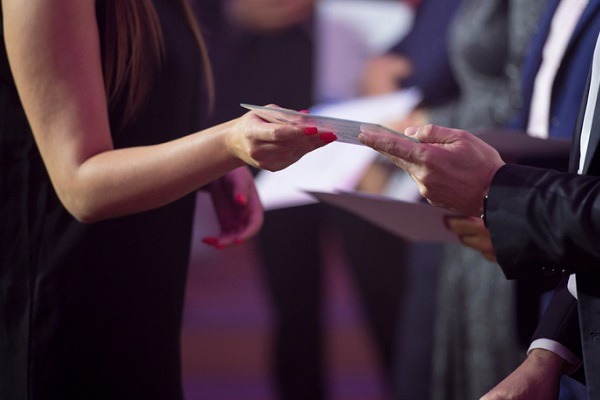 Five CEDIA members have signed up as official event sponsors for this year's CEDIA Awards.
Blustream, Crestron, Ring, Samsung and Habitech will join Monitor Audio, which has already been announced as the event's platinum sponsor.
The awards show is set to take place on 8 October 2020 and is the first ever to take place on the virtual stage.
"We are thankful to all our sponsors for coming on board to support our first ever virtual awards ceremony," CEDIA EMEA managing director Matt Nimmons says.
"Each sponsor will have the honour of announcing a winner during the event. We look forward to working with these trade supplier members on delivering the industry with a fantastic 2020 CEDIA Awards."
The CEDIA Awards program recognises technical excellence, product innovation and individual professionals succeeding in the home technology industry.
During three ceremonies, all eyes from the industry will be on the winners and finalists in each of CEDIA's three regional awards programmes — Americas, EMEA and Asia Pacific.
Founded in Melbourne, Australia, Blustream is an award-winning manufacturer of advanced video distribution. It boasts an extensive range of 4K HDBaseT and video over IP solutions.
Crestron has carved the path for technological innovation since 1972. The company has created automation solutions that transform the way people live their lives, making their day-to-day tasks easier, simpler and at the same time improving efficiency and productivity.
Since its founding in 2013, Ring has been on a mission to make neighbourhoods safer. From the video doorbell to the Ring Alarm system, Ring's smart home security product line offers users affordable whole-home and neighbourhood security.
Samsung Electronics follows a simple business philosophy: to devote its talent and technology to creating superior products and services that contribute to a better global society. Samsung provides innovative solutions across the electronics sector. From the stand-out Samsung The Wall to its LED for Home range, Samsung has everything that the professional integrator needs.
Habitech is a value-added distributor of home entertainment and home automation products. The company aims to offer the highest levels of support, information, and training to the best value product lines in each category, bringing innovation and reliable high performance to integrators in simple to use, value propositions.