CEDIA Announces 2019 Elected Directors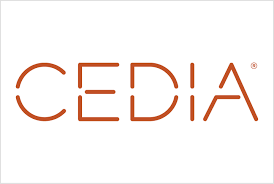 "The CEDIA Board represents the global membership and we couldn't be more pleased to welcome these directors to the table," says CEDIA chief executive Tabatha O'Connor.
"We know each individual comes with valuable experience and perspectives that will help guide and direct the organisation moving forward."
Peter Aylett has been in the industry for 28 years and currently serves as the president and chief technical officer of Archimedia, who have been honoured with five CEDIA awards over the past four years.
Michael Cogbill is recognised internationally as an authority in the field of home automation and integrated home systems. His professional career spans over 40 years as an engineer, manager, and entrepreneur. Currently, he serves as vice president of Engineering at ETC, a leading technology integrator in South Florida.
Albert Mizrahi started his career in the industry as the director for Control4 Mexico. Six years ago, Albert opened Smart Lab, an integration company which specialises in residential, commercial, and hospitality projects.
Joe Whitaker has over 20 years of experience in home systems installation and design and is an award-winning product designer and inventor. Joe is an active member of industry press and sits on many product award judging panels.
The four elected Directors' terms will begin 1 January 2019.