BrightSign and Nexmosphere partner to create new retail experiences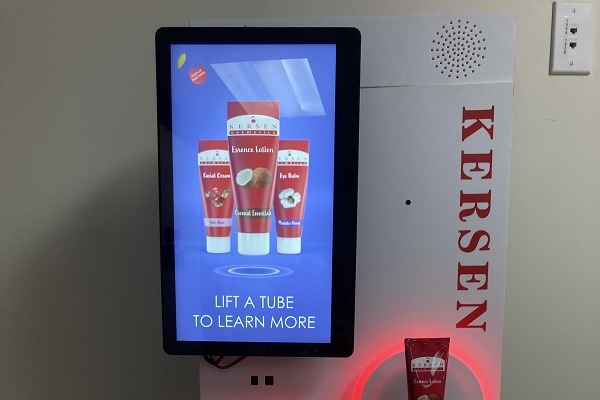 BrightSign players have been integrated with Nexmosphere technology to help customers interact with touchless technology using sensors for a more engaging, memorable and hygienic shopping experience.
The solutions will be demonstrated at ISE 2021 and aim to be the future of interactivity.
"Retail faces a brave new world following COVID. We have spent years encouraging customers to interact with touch-screen interfaces, and now we are finding new ways to deliver exciting in-store experiences," BrightSign chief executive Jeff Hastings says.
"BrightSign players and Nexmosphere technologies together face today's challenges head-on with forward-thinking technology that is sure to bring digital displays to life without touch."
To enable touchless navigation of digital content on screen, the new Nexmosphere XT-EF650 AirGesture sensor has been integrated with BrightSign players to register hand swipes. In addition, the AirButton feature detects when a customer's hand enters or leaves the sensor's detection field. Installation is simplified with various sizes available, adjustable sensitivity and auto-calibration.
Another product integrated with BrightSign players is the Nexmosphere XY-240 presence sensor featuring AirButton functionality. This 'Time of Flight' sensor registers not only the presence of a customer in front of an installation, but also their distance from it. It helps the viewer control their experience effectively and hygienically.
BrightSign players have also been integrated with Nexmosphere's XC-700 controllers featuring LightMark LED control allowing the ambient lighting to be controlled in tune with the digital signage presentation.
ADVERTISEMENT

ADVERTISEMENT
ADVERTISEMENT

ADVERTISEMENT