Black Box aids safe return to work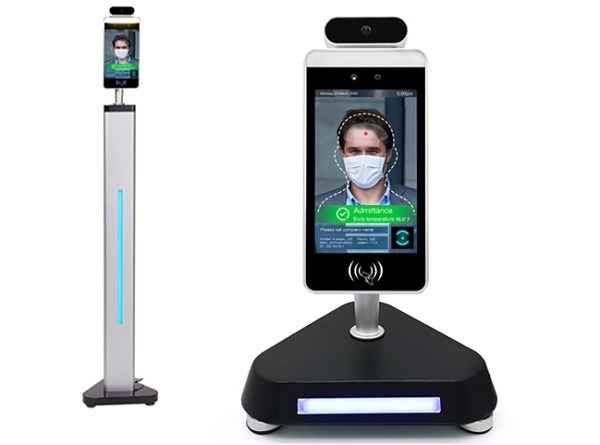 Black Box has introduced the first solution in its 'Return to Work' suite designed to help organisations and businesses in different industries provide a safer environment for their staff, visitors and customers.
The BDS-8 Temperature Screening Kiosk is an all-in-one solution with fast, contactless temperature measurement and access control through facial recognition and mask detection.
Ideal for use in busy, crowded environments, these kiosks can help businesses re-open after lockdown, resume activities and more safely welcome employees and customers back to the workplace.
Available in floor-stand, wall-mounted and tabletop models, the BDS-8 Temperature Screening Kiosk provides a contactless temperature reading in less than a second and displays a high-resolution image of the subject with temperature readout on an 8-inch LCD screen. This plug-and-play solution can be easily integrated with any door or ticketing system and also supports digital signage applications when not in use for screening.
It is capable of providing temperature detection and tracking for multiple people simultaneously, and can be deployed in stand-alone mode or as one of multiple units across a bigger space. In the latter, the included management software enables administrators to remotely deploy and manage kiosks, monitor users, receive email alerts and more.
Black Box director of product management for AV and infrastructure Jonathan McCune says entryway systems are not new but have traditionally been focused on facial recognition and identification for access control.
"With the rise of COVID-19, there's growing demand for a highly accurate, fast-deploying and easy-to-use solution that can rapidly identify people with elevated body temperature. BDS-8 offers the ideal solution by helping any type of organisation prevent entry by potentially infected persons. Businesses are able to maintain a safe work environment, reduce stress and anxiety for employees and visitors, and ensure continuity of operations."