Biamp releases warehouse designer tool suite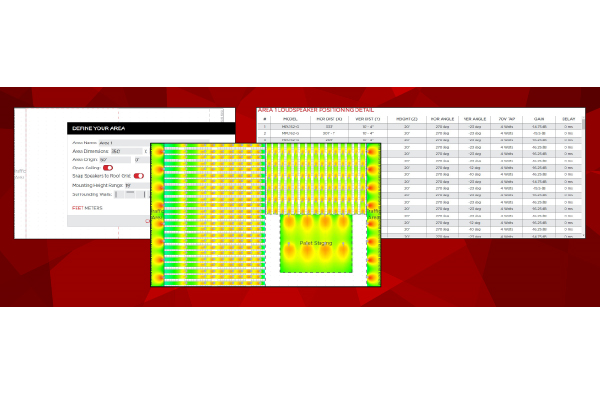 Biamp has released a warehouse designer tool suite of complimentary online resources that redefines project-planning simplicity.
Warehouse Designer software gives our AV integrator partners the easiest and most intuitive tool for planning loudspeaker deployments in all types of warehouse facilities regardless of size and complexity.
In addition, the tool helps those with limited loudspeaker expertise, quickly determining the estimated product and budgetary needs across multiple warehouse scenarios, making a fast and easy way to create initial project estimates for refinement by the Biamp design team.
The warehouse designer helps automatically select and estimate loudspeaker models and quantities, transformer tap settings, total amplifier power required, loudspeaker spacing and aiming angles and gain and delay settings.
It also easily compares design variables in seconds with results optimised for budget, speech only or speech and background music, mounting heights and varying ambient noise levels, while significantly reducing project planning and estimating time, reducing a typically two-hour task to five minutes.
ADVERTISEMENT

ADVERTISEMENT
ADVERTISEMENT

ADVERTISEMENT