Biamp introduces two new solutions at InfoComm 2018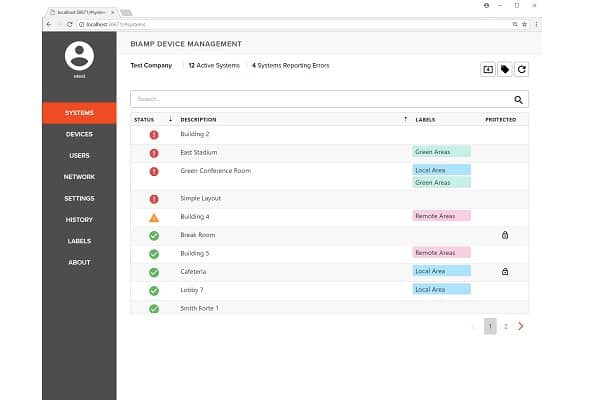 Biamp has announced the release of two new solutions, Biamp SageVue and Tesira EX-UBT, which will be on display at InfoComm 2018 at booth C1954.
Biamp SageVue is a web-based monitoring and management platform for Biamp's Tesira and Devio product families. It is deployed at the end-user site to enable technology managers, integrators and end-users to review a system's status and perform several administrative tasks easily and efficiently.
SageVue uses a browser-based interface to provide users with a single, comprehensive overview and status of all Tesira and Devio devices connected to the network. It is also equipped with a full-featured RESTful API that gives managers the ability to pull information into custom dashboards or be directly integrated with third-party monitoring applications. To streamline user access and setup, SageVue also intelligently interfaces with LDAP infrastructure, allowing IT managers to use existing data to control access to the software.
"With the addition of SageVue, users gain the essential information and tools for their connected Tesira and Devio devices right from their web browser. This simplifies system monitoring and management, helping to increase productivity," says Biamp product manager for video products Chris Fitzsimmons.
For Tesira devices, users can access the functions associated with the device maintenance table and the configuration functions of VoIP-enabled devices. Remote firmware updates are also supported, while for Devio devices, SageVue provides integrated access to the existing Devio device webpage.
The other solution on display, Tesira EX-UBT is a new AVB USB audio expander that has been designed for use in Tesira systems. It provides a reliable digital audio interface via USB, making it ideal for installations requiring USB connections not located in a rack or near other equipment. It is not limited by the specification-defined maximum USB connection length of 15ft and can transport USB digital audio reliably throughout a customer's network. The Tesira EX-UBT is also ideal for installations requiring multiple USB audio inputs or in projects using Tesira SERVER or SERVER-IO as the DSP adding an on-board USB connection.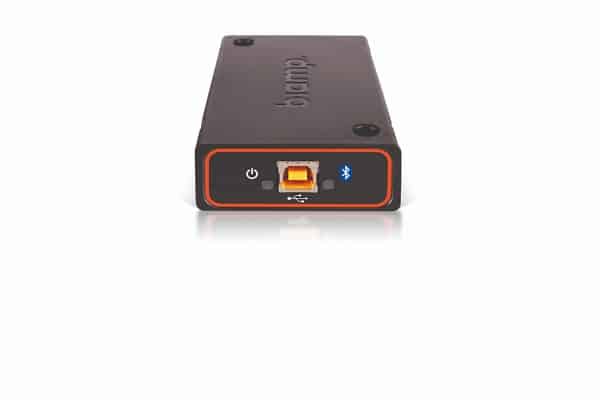 "As USB connections become increasingly common, people want to be able to connect and go. Tesira EX-UBT expander is designed to simplify installations and enable a seamless transition between technologies, whether you're moving your mobile phone call into a conference room or want to add background music. Both capabilities are now possible within a very small device," says Chris.
The Power-over-Ethernet (PoE) Tesira EX-UBT expander supports up to eight channels of configurable USB audio, as well as Bluetooth wireless technology. This is enabled and configured through the Tesira software. Using Bluetooth, the EX-UBT provides integrators with a cable-free solution for teleconferencing using soft codecs.