Biamp announces acquisition of Cambridge Sound Management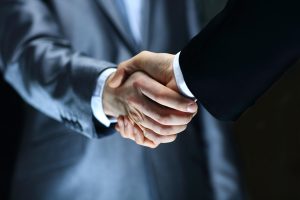 AV manufacturer Biamp has announced the acquisition of direct and in-plenum sound masking provider Cambridge Sound Management (CSM).
"The acquisition of Cambridge Sound Management unites two great brands in the professional AV market," says Biamp chief executive Rashid Skaf.
"Together, we offer customers better access to industry leading solutions that manage sound and video to address a wide array of modern communications and collaboration challenges."
Biamp currently offers a wide range of AV solutions that facilitate communication and collaboration in conference rooms, lecture halls, auditoria, as well as paging and notification for open areas like offices, concourses, retail centres and casinos. CSM adds an important new sound masking offering for these open areas that integrates naturally with Biamp's solutions technologically and operationally.
Users buying from Biamp will now get both capabilities within a single integrated platform that provides more functionality with greater reliability, ease-of-use and cost effectiveness.
CSM will join Biamp as a product family within the company's portfolio, with business functions gradually being blended to form a single Biamp business.