Beta version of new Dirac Live now available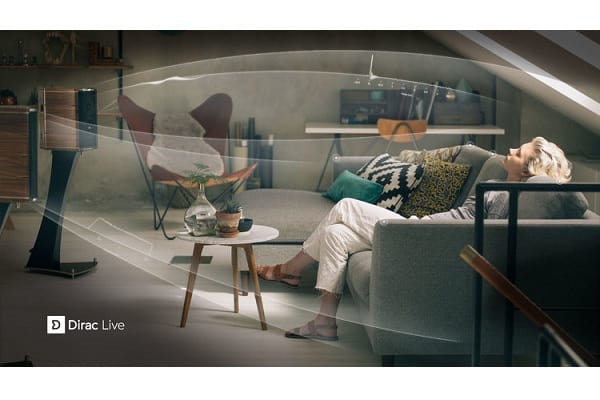 Dirac Research has announced the beta version of its new Dirac Live room correction solution for owners of Arcam, Lexicon, Audio Control and NAD units is available immediately. The company also announced broader availability will follow shortly.
The beta version of the new Dirac Live offers an upgrade in UI design, system setup and technical performance, and will be demonstrated at CEDIA 2018 at the Dirac Research booth #2530.
It includes improved usability with a refreshed, modern user interface that features a simplified setup procedure. In addition to the usability upgrades, the new Dirac Live also includes an enhanced phase correction algorithm for improved stereo reproduction. While the previous version of Dirac Live individually measured the phase of each stereo speaker, the new version also analyses speakers in pairs, ensuring the pair's phase responses are matched to each other.
"Dirac Live has served as the industry's reference room correction solution since it was first unveiled over five years ago," says Dirac general manager of high performance audio Niklas Thorin.
"It established a new standard in room correction technology and allowed home theatre systems to achieve a new degree in acoustical perfection. However, new UI design and technical advancements have inspired us to re-imagine the Dirac Live solution for its second generation – combining the brilliance of the first-generation solution with recent market developments to usher in a new era of Dirac Live. We look forward to showcasing its beta at CEDIA 2018."
Niklas says this new version shifts the UI from a fairly technical process requiring a substantial base of knowledge to one where the highly-intuitive app helps the user ensure everything is being done correctly.  This is achieved through a more guided process that confirms the correct actions are being taken and the optimal settings are being implemented.
Additionally, the new Dirac Live is now built in a way that will allow users to customise the platform with 'Dirac Live Modules', which are introduced on a roughly yearly basis. Each module will offer functionality that allows users to customise their solution based on their specific requirements and market applications –home theatre, stereo, professional studio, and/ or automotive.
"Our modular approach to the future of Dirac Live will allow our platform to forever be equipped with the last and greatest in room correction functionality," says Niklas.
"As new features are developed, we can efficiently deliver them to the market as 'Dirac Live Modules' so users can customise their platforms based on individual requirements and use-cases. Home theatre systems aren't one-size-fits-all so neither should be their room correction solutions."
The new Dirac Live also includes a multi-language support feature for Spanish, French, Mandarin, Japanese and Swedish, along with mobile compatibility that provides users with increased flexibility in terms of which device they use for set-up.