Barco's TruePix is an LED gamechanger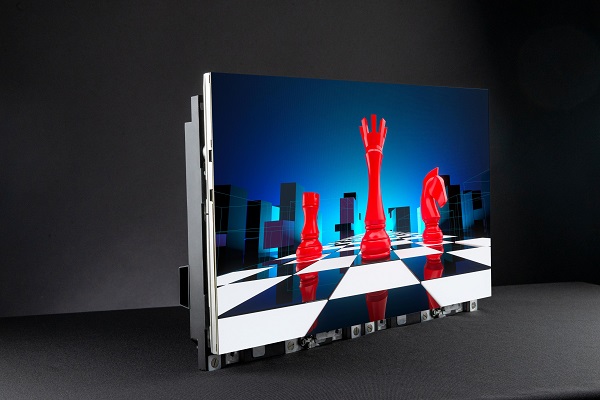 Barco, a global leader in professional visualisation technology, has launched a new LED video wall platform that ensures an outstanding and long-lasting viewing experience, powered by innovative smart engineering.
Drawing upon Barco's long legacy in LED, TruePix is designed completely from the ground up to create a purpose-built video wall for a variety of enterprise applications – bringing content to life as intended in control rooms, television studios, lobbies, boardrooms and auditoriums. It perfects all aspects of the LED experience starting from installation, throughout its long lifetime, to after sales support and maintenance.
TruePix offers a truly seamless display with superb colour accuracy, under all lighting conditions. Smart engineering of the display ensures easy and perfectly aligned installation, regardless of imperfections in the flatness of the walls and level of the floors at the installation space. TruePix is the first product to incorporate Barco's superior Infinipix Gen2 image processing system, ensuring an unmatched viewing experience for all types of content. No visual distortions, low latency, perfect sync, and no tearing are the hallmarks of this system.
The unique mechanical concept of Barco's LED tiles via shift insertion ensures risk-free, precise installations and auto-balancing, thus avoiding mechanical stress or warping of the display.
TruePix also shows that visual excellence does not equal high energy consumption. Its EcoPower mode ensures reduced energy consumption, helping to limit the ecological footprint. Barco offers up to ten years full-service support for TruePix, bringing complete peace-of-mind and a reduced cost of ownership over the full lifetime of the product.
See Barco at Integrate stand D29.
ADVERTISEMENT

ADVERTISEMENT
ADVERTISEMENT

ADVERTISEMENT