Barco's next generation RGB laser rear-projection video walls with a smaller ecological footprint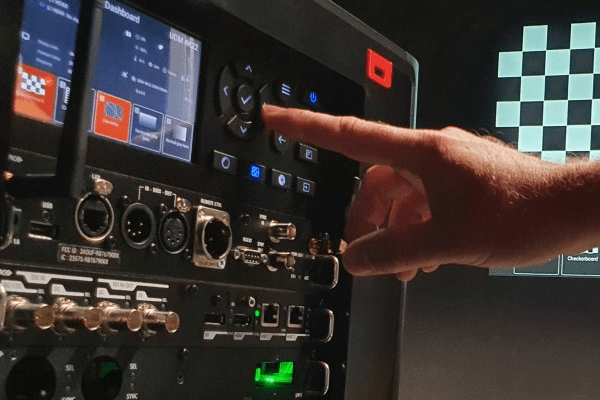 Barco has introduced its newest generation of RGB laser rear-projection video walls and reinforced its commitment to the mission-critical control room market.
The latest offerings strengthen the value proposition of rear-projection technology as the reliable, sustainable and long-life visualisation solution. They will be available for new installs and system upgrades.
For mission-critical control rooms, rear-projection remains a key technology, especially for mid-to-large sized rooms that work with dashboards and Supervisory Control and Data Acquisition (SCADA) content, typically within the utilities and rail transport markets.
This introduction builds on the Barco RGB Laser ODL series which launched in 2016, giving users a major update and further extending device lifetime, boosting serviceability commitments by up to ten years and offering a sustainable solution.
The high-brightness RGB laser engine allows control rooms to operate in optimal conditions for the end users. The unique Sense X calibration system automatically and continuously adjusts brightness and colour over the complete wall during the entire lifetime, making sure the displayed images reduce eye fatigue in 24/7 applications. Additionally, no heat is radiated out of the screens, which further optimises the ergonomics for the operators and simplifies the room temperature control systems.
The next-generation laser engine introduces new laser banks, improving the light source lifetime in different operational modes. The accompanying WallConnect software has further evolved, improving the user experience during setup, configuration, operation and maintenance. Along with the ODL-series' motorised seven-axis alignment, this makes the installation process smoother and simpler. The system is also future proof and ready for remote management and monitoring, optimising the availability and lifetime within the mission critical environments.
Barco Australia and New Zealand managing director Claudio Cardile says that the company is pleased to introduce the next generation of video walls: "It reflects our concerted efforts to not only achieve the highest quality in display technology, but also to lower our environmental footprint and that of our customers."
The ODL series also received the 'Barco Eco Product label A' as it further reduces the environmental footprint. Barco's stringent ecoscoring scores energy efficiency, material usage, packaging/logistics and end-of-life processes in line with the ISO14021 standard.
"By introducing the next-generation RGB Laser ODL series, Barco is again breaking the bar in the rear-projection cube market," Barco product manager Jay Badvel says.
"With this new engine, we go far beyond excelling at the technical level. We further enhance the lifetime, secure the reliability and lower the environmental footprint. The upgraded capability, reusing a large part of the infrastructure, in combination with the modularity, repairability and refurbishment options, further contributes to a true circular economy."