AVIXA unveils ISE program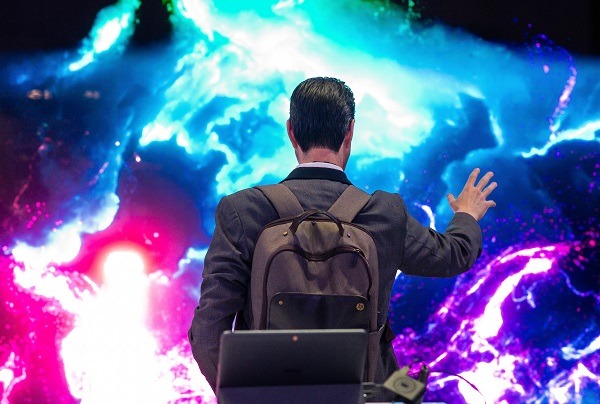 AVIXA will present a robust, multi-language education and networking program for AV professionals at ISE 2022.
The week will feature the AV Experience Zone event, many council gatherings, Certified Technology Specialist preparation and test-taking, and much more.
AVIXA chief global officer, Sarah Joyce, says: "AVIXA is excited to reunite with the AV community again at ISE 2022 after what has been a long time for so many people to be able to travel and connect at a show. The importance of connecting in person at a show – being able to participate in education, conferences, and networking – is vital to AVIXA's mission to be a catalyst for growth for the AV profession."
AVIXA will present the second edition of the AV Experience Zone. This highly engaging daily event, presented in Spanish, will explore the latest pro AV solutions and trends in the corporate, education, hospitality, and retail markets.
In addition, there will be market-focused guided tours of the exhibit hall.
For AV professionals studying for their Certified Technology Specialist (CTS) exam, AVIXA will have a CTS walk-in centre available where they can meet with experts and trainers for help with preparation. CTS testing is also available during the week of the show at the Pearson VUE testing centre, located about five miles from the Fira Barcelona Gran Via.
AVIXA will also host an executive peer-to-peer event for global partner program members, which facilitates strategic planning and business growth for AV companies. The event will showcase insight from AVIXA's latest market research and feature guest speakers who will discuss smart workplaces as an industry disrupter and the evolution of smart buildings and pro AV.
The AVIXA Women's Council will host several events at ISE 2022 including a shared experiences panel with inspirational individuals who will discuss their journey into the AV industry, challenges they have faced, and how the AV industry tackles gender imbalance. The panel will feature Michaela Hirsch of Peerless AV, Greg Jeffreys of Visual Displays, Malle Kaas from Women in Live Music, Diana Quintero of Bose, and Co-Chair of the AVIXA Women's Council, Anna Shahin from Audiologic, and Rob Smith from Shure.
The AVIXA Diversity Council will present the panel "Equity, Inclusion, Accessibility, and Intersectionality for Business" on May 12, featuring Joe Way from the University of Southern California, Lara Paemen from the International Facility Management Association, Kevin McLoughlin of Sky UK, Rachel Hunt of Unicol, Girish Narayanan from Granteq, and Susana Alvarez of Newtech Solutions.
AV Career Day, taking place on May 11, will bring together students from Spain and beyond for a full day of AV exploration, including panel sessions with industry experts and show floor tours.