AVIXA AV Experience Awards open for entries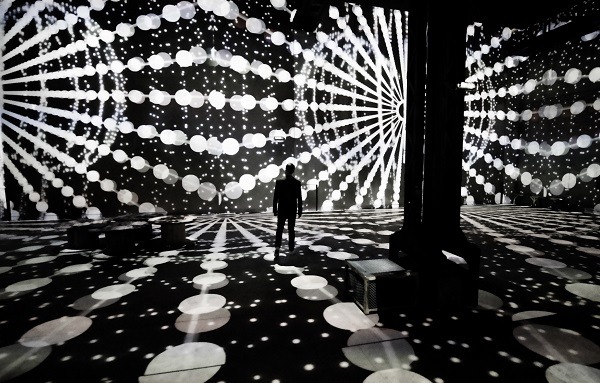 AVIXA has announced the return of the AV Experience Awards program, aimed at recognising the innovative integration of content, space, and AV technology to enrich experiences.
AVIXA senior director of communications Joé Lloyd says the awards were created last year to recognise result-driven projects and to answer the question: how did AV make a desired experience possible?
"In its first year, we saw projects where AV was being applied in imaginative ways around the world – from New York to Copenhagen, to London to Nanjing. We're looking forward to again witnessing the work of the talented AV community."
The program's different categories showcase how thoughtful design and execution achieve the projects' distinct goals.
The Best Dynamic Art Experience award celebrates AV as art – whether it is to amaze, create a cultural centrepiece, energise people for their day, reinvigorate a functional space, or display information in a stimulating way.
The Best In-Person Experience award recognises when AV is used strategically to motivate potential attendees to get out into the real world to experience something they can't see, do, or feel anywhere else.
The Best Individualised Experience award highlights applications where technology gets personal and allows an experience or interaction to be tailored to the individual.
The Best Immersive Experience award recognises illusionary or simulated environments that envelop individuals into an encompassing multi-sensory experience using content, space, and technology.
The Best Flexible Space Experience award highlights AV applications that create spaces that are constantly changing, adaptable, and facilitate the activities that happen within them.
The Best Collaborative Experience award celebrates applications of AV that help enhance interactivity.
Award entries may be submitted by anyone involved in the project, whether project originator, creative or technology agency, or the customer. This includes brand agencies, experience design firms, AV consultants, designers and integrators, AV manufacturers, and others.
With the support of like-minded industry organizations across the globe, including the Association of Luxury Suite Directors, Hospitality Technology Next Generation, and European University Information Systems Organisation, the AV Experience Awards provides promotional support to project award finalists and winners in targeted vertical markets.
To be eligible for consideration, projects should have been completed or taken place with the period of 1 January 2019, to 15 February 2021. Entry is currently open and will close 12 March 2021. The shortlist will be announced on 18 May and a virtual ceremony will be hosted in July.