AVIXA announces 2018 Oceania Award winners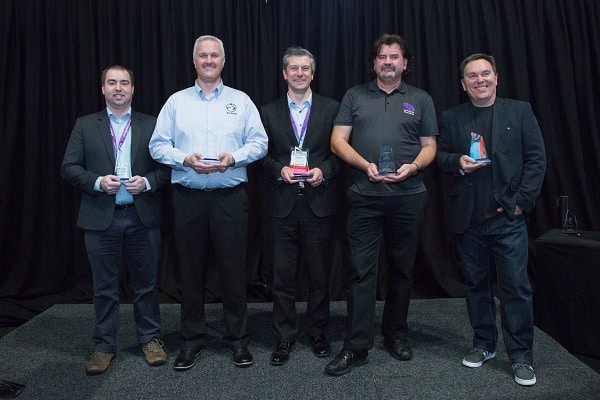 AVIXA has announced the winners of its 2018 Oceania Awards, which were presented during a ceremony held on the first day of the Integrate Expo in Sydney.
The awards recognise AV professionals for their outstanding achievements in Oceania's AV industry in the following categories – Oceania Young AV Professional of the Year, Oceania Women in AV, Oceania CTS Holder of the Year, Oceania Educator of the Year, and Oceania Distinguished Achievement Awards. The winners were chosen by a dedicated AVIXA regional awards committee, while the winner of the Volunteer of the Year Award was selected by AVIXA staff.
"The AVIXA Oceania Awards offer a great opportunity to celebrate individual achievements. All winners have contributed to the success of their colleagues or their organisation. Another great element is that award nominations are made by peers, therefore winning the AVIXA Oceania Award is a special way of peer recognition," says AVIXA senior director of development in the Asia-Pacific Jonathan Seller.
The 2018 AVIXA Oceania Award winners are:
Oceania Volunteer of the Year Award – Richard Morrison, CTS, AECOM
Oceania Young AV Professional Award – Essam Refai, CTS-I, CTS-D, Parity Technology Consulting
Oceania Women in AV Award – Krissy Waley, Arup
Oceania CTS Holder of the Year Award – Dean McFadden, CTS, Learning by Experience
Oceania Educator of the Year Award – Damien Hiscock, Extron Australia
Oceania Distinguished Achievement Award – Philip Dunn, retired (formerly AV Technology – avt)