Aurora Multimedia releases RXT-8D desktop room controller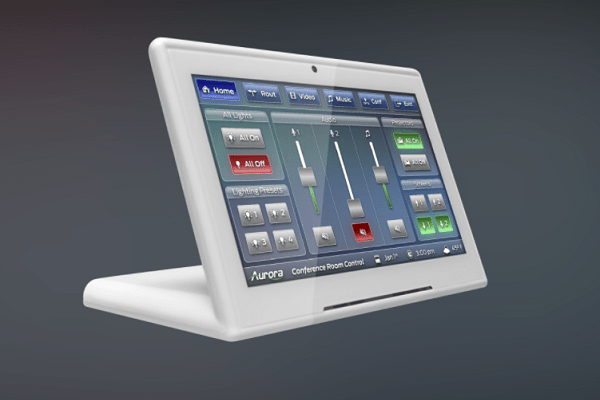 Aurora Multimedia has added an 8" desktop touch panel and control system solution to its range in the RXT-8D. Powered with ReAX, a JavaScript-based control engine, the desktop panel enters the market as a lower priced solution.
Ideal for conference rooms, educational facilities, digital signage and more, it can sit on any flat surface and boasts a capacitive touch screen with 170° viewing. Since it's a web-based control server, the interface can be remotely served up as well.
The quad core processor with 3D graphics engine and H.264 streaming decoder provides a powerful solution for complex graphics and video, ensuring an enhanced user experience. A 1W speaker system and digital microphone further compliment the video capabilities.
Core Studio tool is available free of charge for drag-and-drop code and interface creation.