Atlona releases USB 2.0 extender kit over Cat cable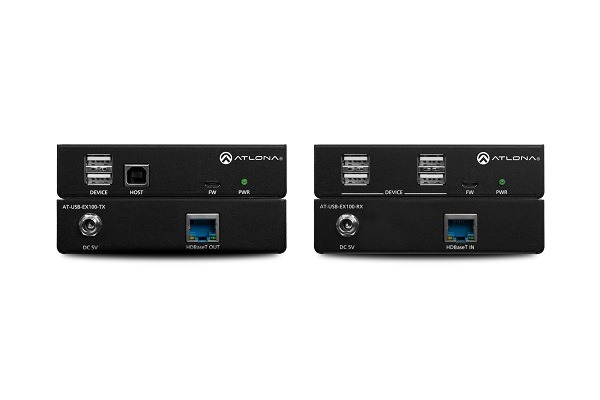 Atlona has released the AT-USB-EX100-KIT, a high-speed USB extender which supports extension of USB 2.0 data up to 100m using a single, cost-effective Cat-type twisted pair cable.
It is ideal for popular conferencing applications like Zoom and Microsoft Teams where USB components including laptops, cameras, microphones and speakers are located in different areas of the room. It's also suitable for classrooms when routing USB between an interactive display or projector and the instructor's laptop.
The kit is comprised of locally powered transmitter and receiver endpoints while compact enclosures and included brackets allow the devices to be discretely mounted near computers and USB peripherals. It's ideal for connecting USB components separated by distances which are no supported by traditional cabling.
It boasts a USB type B interface for connection to a host PC plus two USB type A ports for peripheral devices. On top of that, it features four USB type A ports as well.
It's also the ideal USB integration solution for video conferencing and UC platforms such as Zoom, Skype for Business, Microsoft Teams, Cisco Webex, BlueJeans and GoToMeeting