Atlona Avance Series of 4K/UHD HDMI extender kits now shipping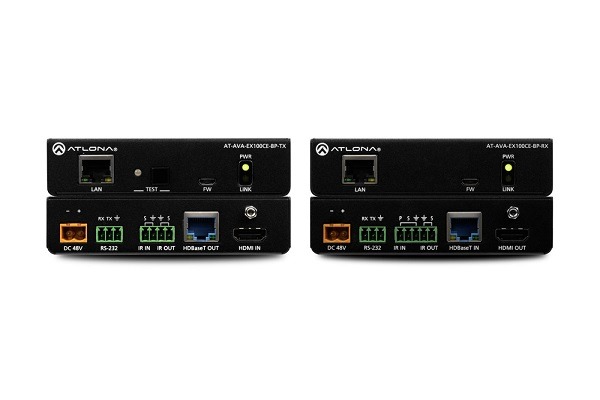 Atlona has announced that it's now shipping the latest generation of reliable HDBaseT extenders for 4K/UHD AV signals in its Avance Series of HDMI extender kits.
Giving users increased performance and reliability the Avance Series includes key features and technologies to ensure video is transmitted with integrity and quality. The series includes models with a variety of powering and extension distance plus integration-friendly features.
Ideal for conference rooms, classrooms or residential settings, the series can transmit 4K content from a laptop, room PC, instructors computer to a flat panel display, projector or TV.
The AT-AVA-EX100CE-BP-KIT, the longest in the Avance Series can extend up to 100m through a Cat 6A/7 cable or data bilaterally with an Ethernet cable or RS-232 or IR control signals.
The range also has EDID filtering which prevents extension of unsupported resolutions to increase the integrity of video transmission.